Editor's note: In this edition of "Behind the Cover," artist Alana Louise Lyons talks about her inspiration and pursuit of native fish which led to the most recent cover of TROUT Magazine.
Limited edition poster now available
The artwork by Alana Louise Lyons from the the spring 2021 cover of TROUT magazine has been made into a limited edition poster.
Purchase now. Quantities are limited.
By Alana Louise Lyons
I have only been fly fishing for four years. I am far from an expert and the fact that this is a featured article surprises me, too. I'm not trying to impress anyone except myself and the folks in Texas who taught me how to fish. I love stealthy, small water fishing and my favorite rod is a fiberglass 3-weight. Due to my new environment in the PNW, I am trying my hardest to learn spey cast and how to wade on these insanely slippery rocks.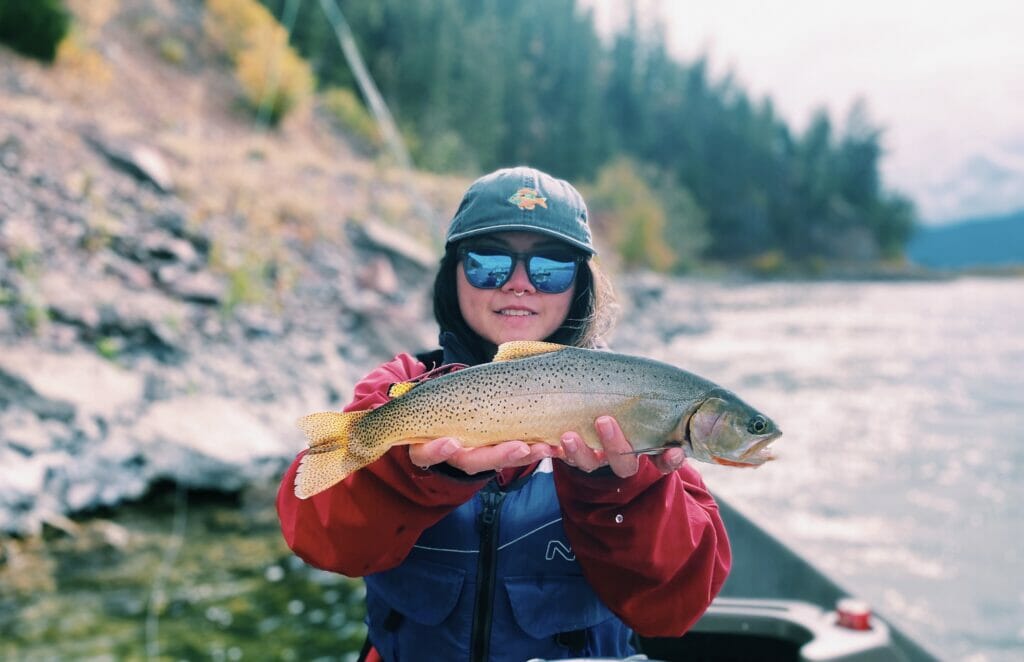 This cover represents a journey driven by the pursuit of native fish found in places that involve getting absolutely lost. It's a collage that captures real experiences during my completion of the Western Native Trout challenge, allowing me to see so much of America alongside my husband, Jake.
It embarks on horseback in the Sierra Nevada mountains and later is rekindled on a two-week road trip from the Southwest to the Northwest of America. From a national forest in New Mexico, through the high desert of southern Colorado, between the mountains of Wyoming and Montana, and through two different climates in Washington state, the only goal was to be one of the first 100 anglers to catch, document, and safely release six different native trout species in at least four different states.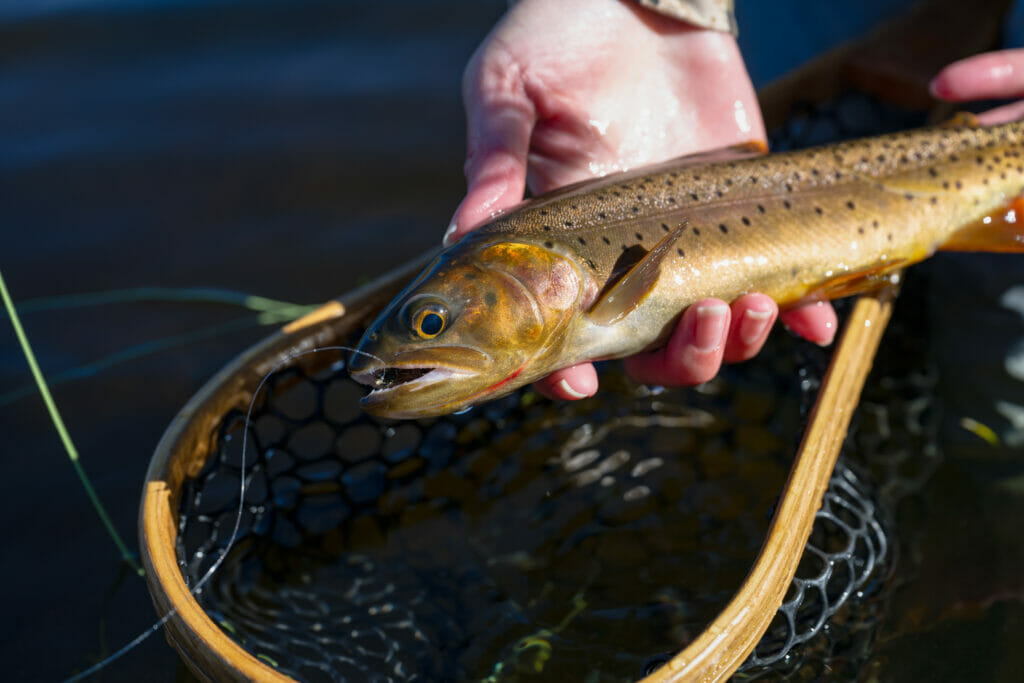 This feat did not come easily or without pulling thorns out of hands and enduring freezing rain and even meeting eyes with a bull moose and watching a grizzly protect its meal across the Yellowstone River. The story captures what exactly feeds my obsession with fly fishing, and it's that which lies beyond the fishing itself. It's the places that wild fish force you to go.
Alana Louise Lyons (@alanalouise_) is an artist in the Pacific Northwest. You may view her work at alana-louise.com and see her fly fishing account at @falsecast. One time, someone questioned her Trout Unlimited hat. Let this serve as proof that she's not messing around.
Buy a limited edition illustrated poster from the spring 2021 cover of TROUT magazine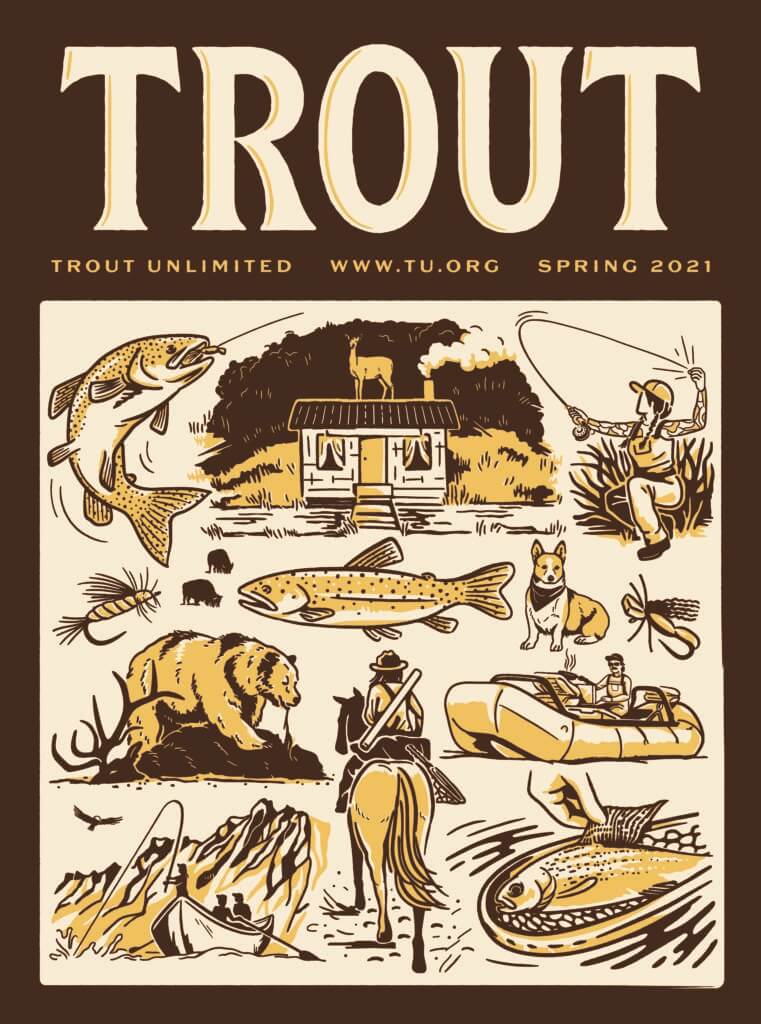 The uniquely beautiful artwork by artist Alana Louise Lyons created quite a positive buzz! Now you can buy a limited edition poster version for your wall.
Quantities are limited.