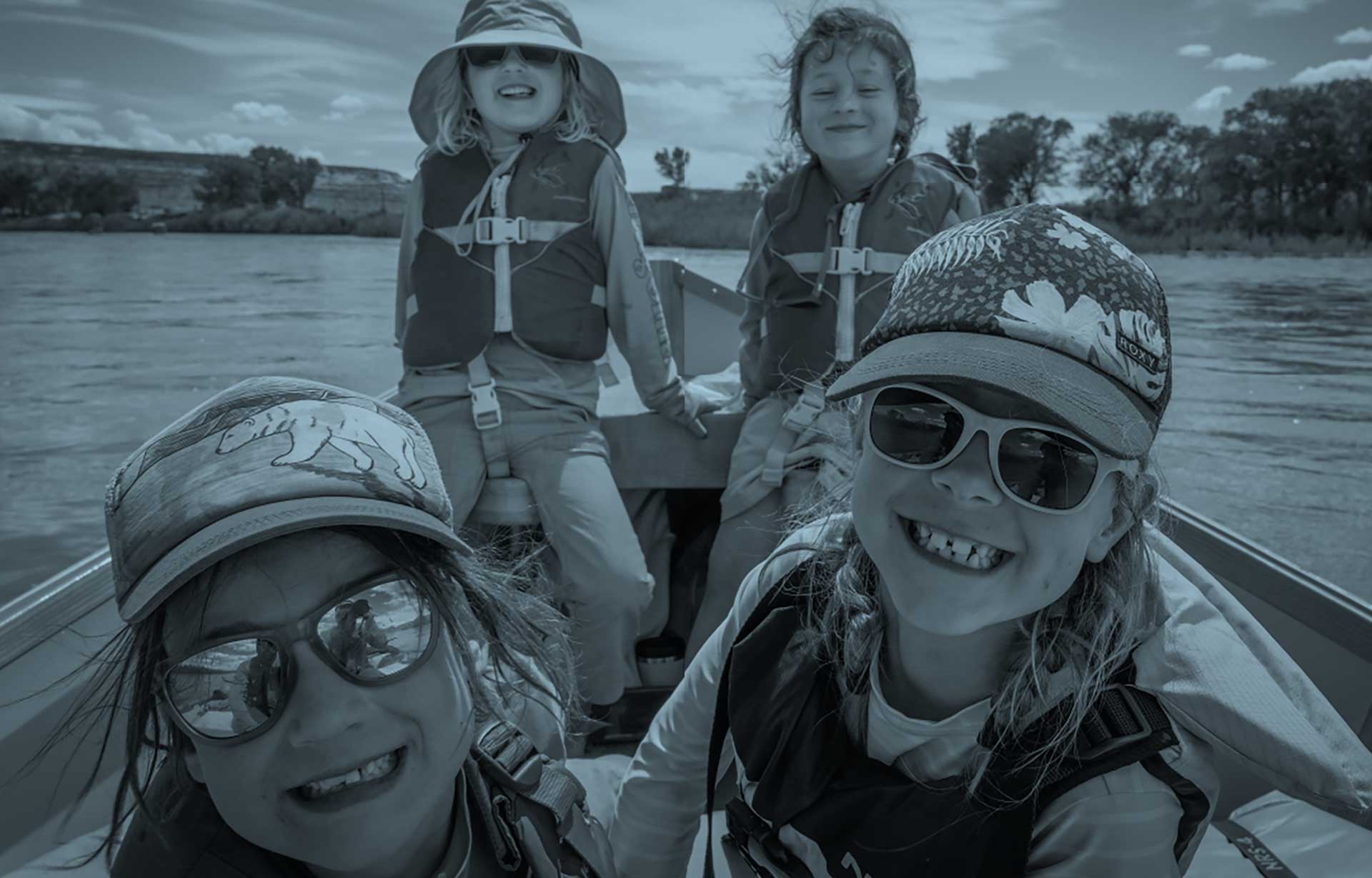 Daughters of Trout Unlimited:
Beverly Smith
Vice President for Volunteer Operations
Whoosh-whooshing
I get asked a lot, "What's your trick? Why do your girls still like to fish?" It's often small talk so my answer ranges between quips like, "It's all they know, so they just don't know to protest." Or, "Snacks, lots and lots of snacks." Both are entirely true, but I'm also starting to see there's more there too.
Like our girls, I've been fishing since I was little myself. I suppose it was all I knew.
I remember one fishing trip with my mother—that I begged her to take, on what was supposed to be a girls' day at the beach—she looked at me as I was glowing from behind a screaming rod and said, "You actually really love this, don't you?" I was a teenager then, and I suppose she thought I'd move on. Not so much.
My team and I develop youth education programs, and I often hear folks talk about the kids who have the "sparkle in their eye," you know—the kids that gravitate to it and seem to have some innate passion for fishing.
I've talked with tons of folks who didn't come from fishing families who credit TU with identifying and igniting that passion for them, even a couple of my colleagues. I see it all the time. Gather a group of a dozen or so kids, pull out a bunch of rods, give some basic instruction… and you'll see a handful who just can't get enough. I think it's fair to say I am among that ilk.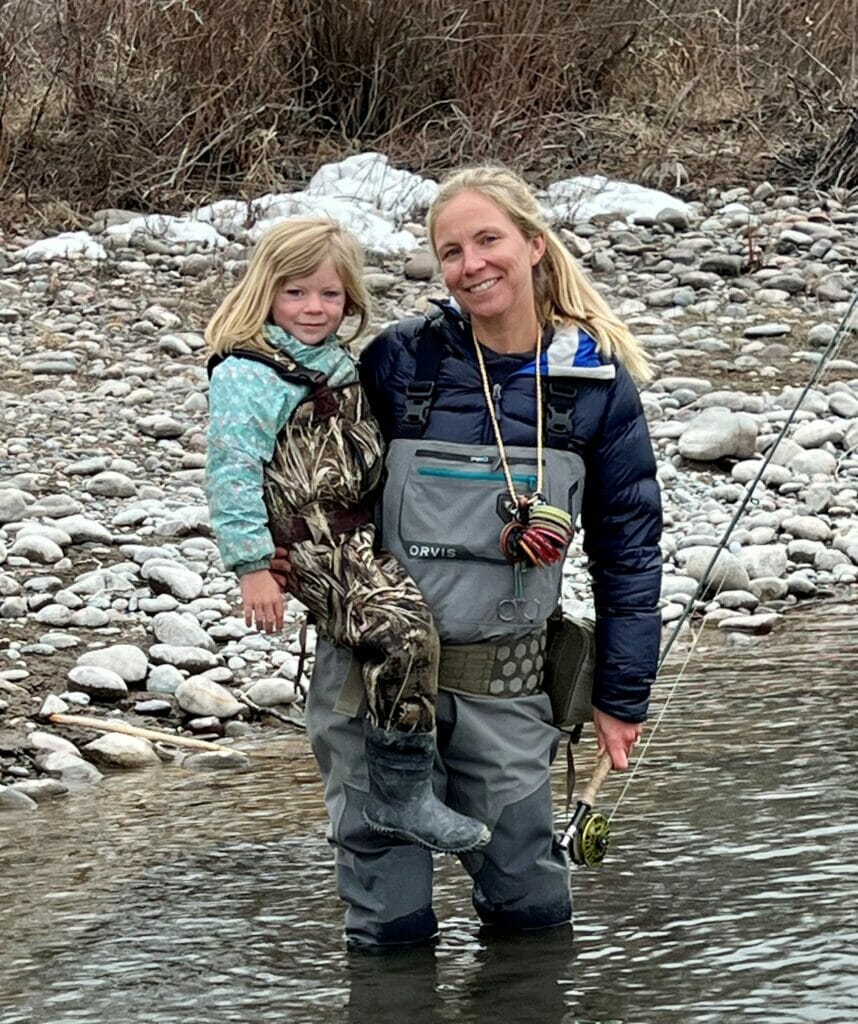 Our youngest is just five and so—in an attempt to save the rest of the family from misplaced hooks—we usually just offer her a spinning rod. This summer she has started to protest. She wants to be "whoosh-whooshing."
"No, mom, please. I just want to whoosh-whoosh like you."
After what amounted to a game of charades, I finally figured out she was talking about false casting with a fly rod. So, on with the sunglasses and hats and watch out, because she's whoosh-whooshing!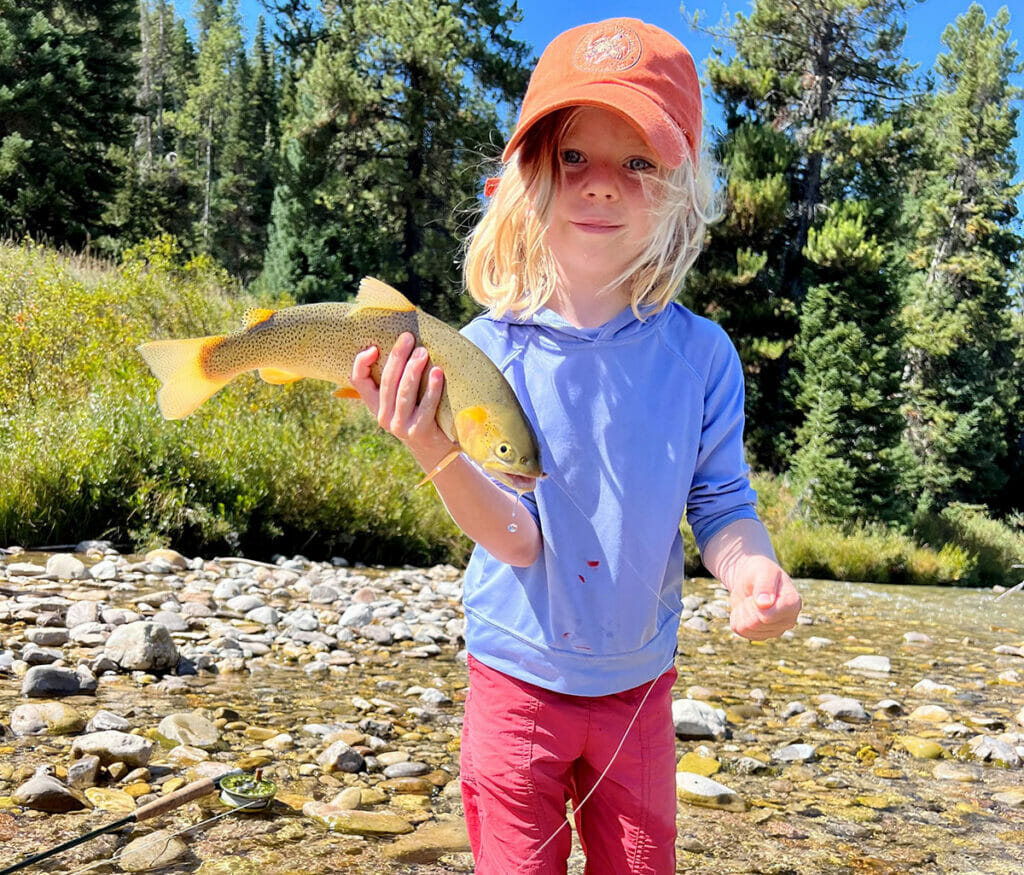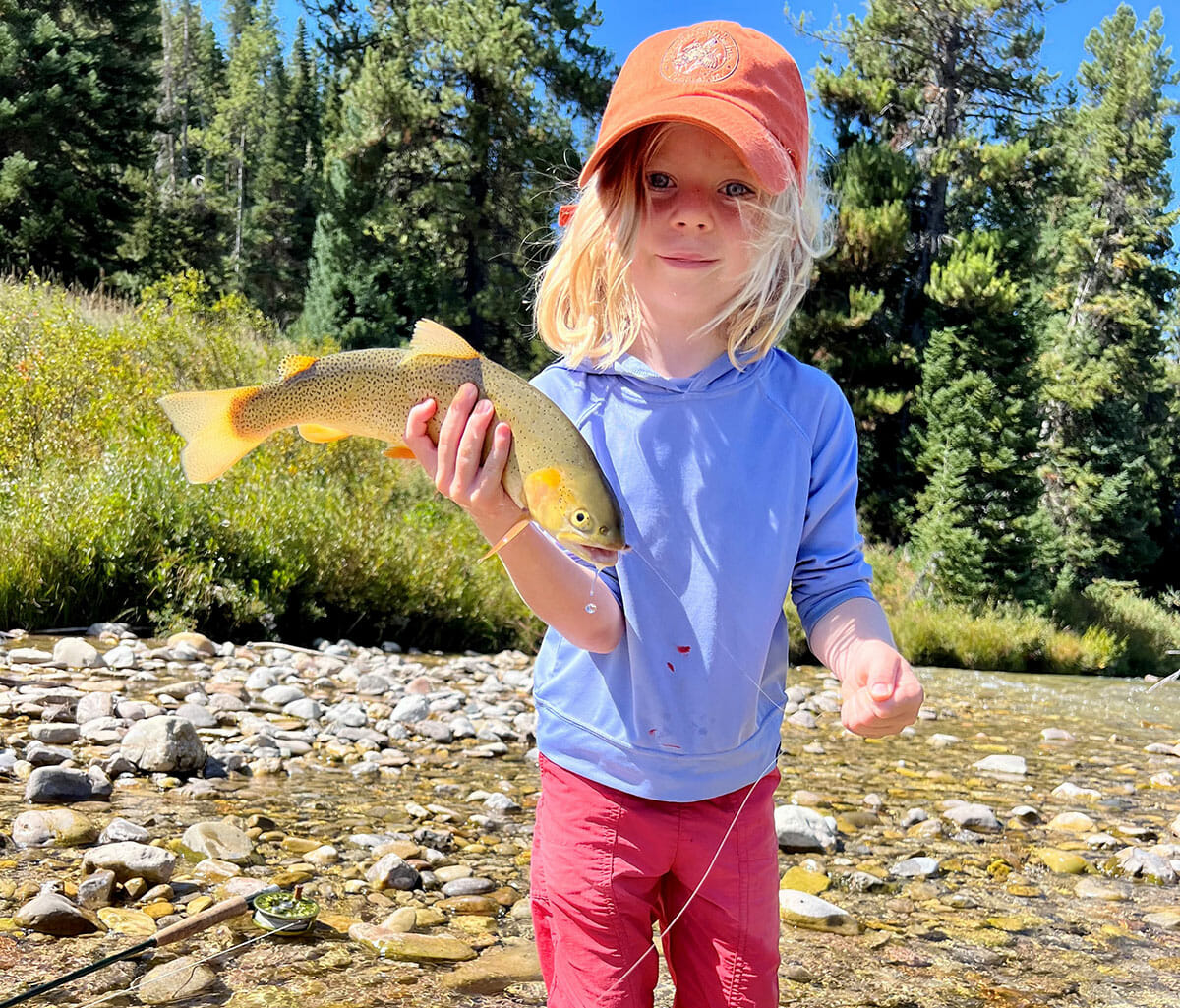 Our eight-year-old is identifying bugs, picking out her own flies and tying them on herself now. Not long ago, she cast for six and a half hours straight, with only a quick break for a snack and a swim. It was tough fishing. The fish just weren't looking up, but she was committed to a dry fly. At the boat landing at the end of the day, she very quietly started to cry, hoping we didn't see her.
Walking over to console her, with a little tear sparkling in her eye, it hit me. My daughters really love it too.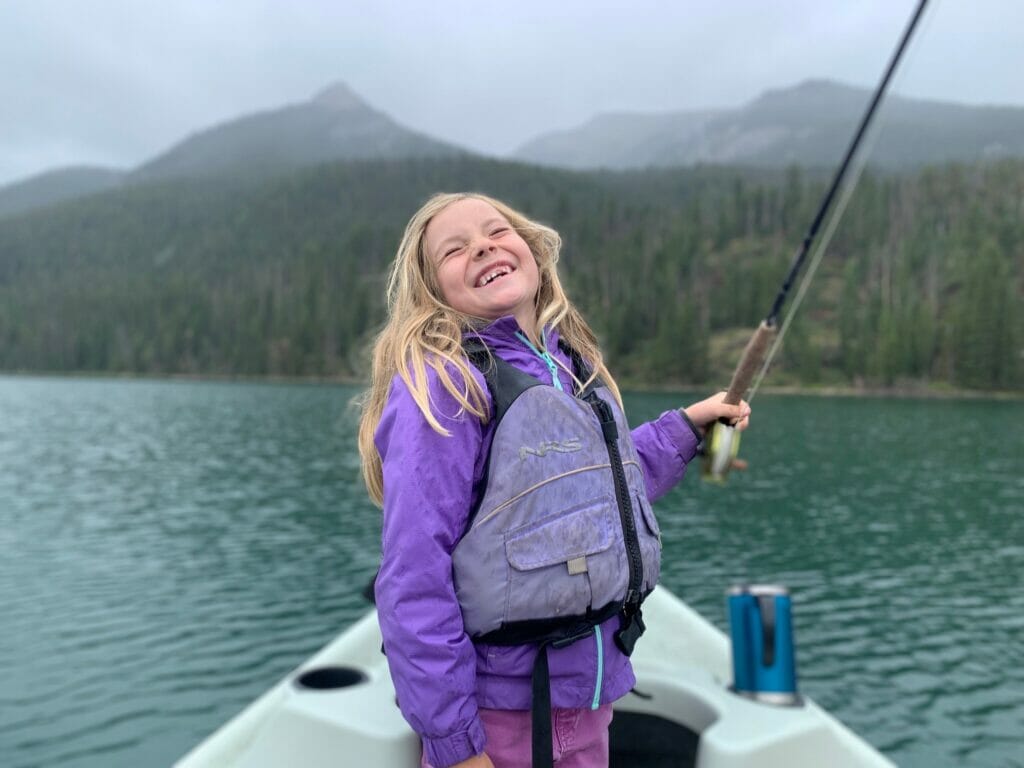 It probably isn't anything I have actually done—snacks or otherwise—mostly just exposure. In fact, they like to fish despite me. I am not exactly the most selfless mom. There have been more than a few times when my children ask, "Can I fish now, mom?" and I tell them, "You can reel in my fish, so long as it's not too big."
Yes, really. I'm not proud. But it's true.
Writing a youth education grant proposal recently, Steve Trafton, a colleague of mine who has years of fundraising experience, counseled, "Strip the detail, Beverly. You just need to get some rods in these kids' hands. You really don't need to overthink this."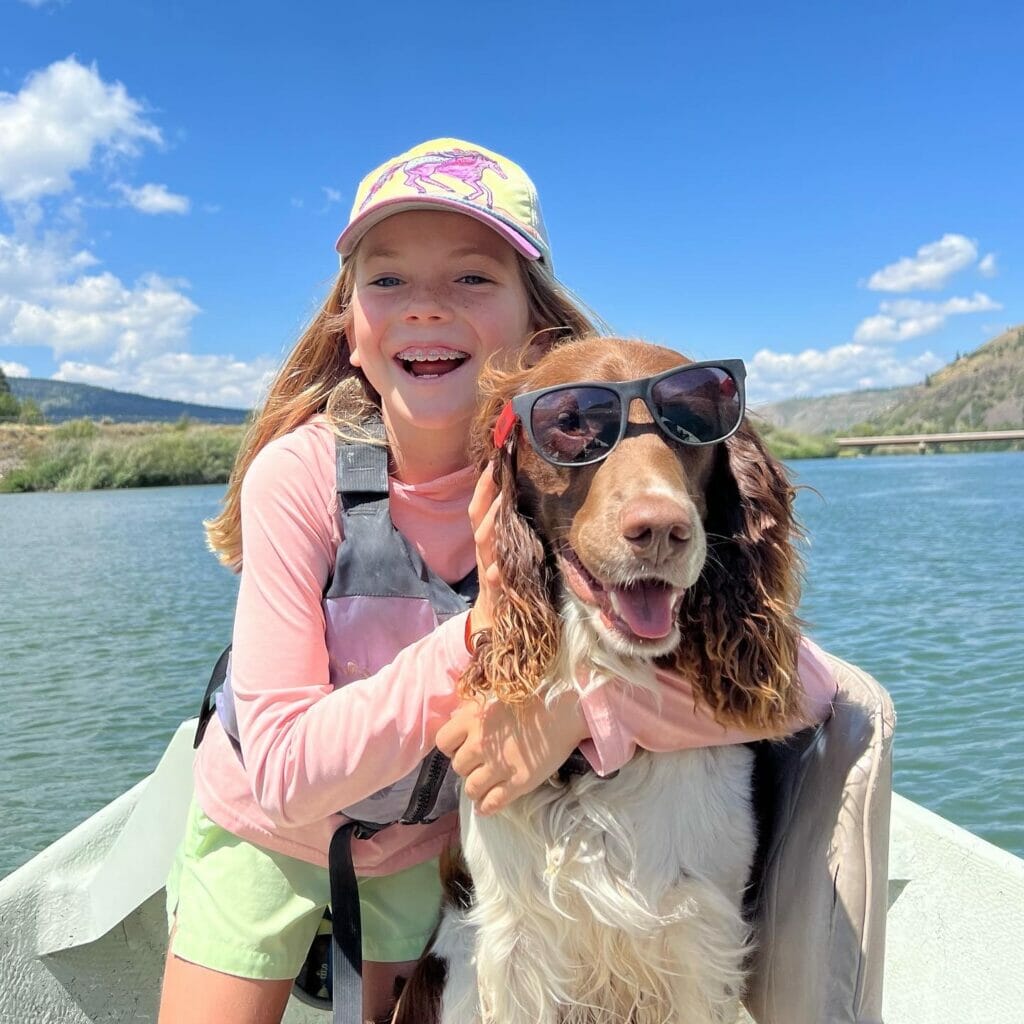 Steve then went on to share with me that he credits a TU chapter in Wisconsin for igniting the fishing passion for him, leading him to dedicate his impressive and impactful career to coldwater conservation.
According to TU's annual activity report, volunteers with TU chapters and councils engaged 70,286 young people, just last year.
Thanks to longtime partners like L.L.Bean, which has given away $30,000 worth of rods to chapters and councils annually, and new partners like the Bass Pro Cabela's Outdoor Fund, which gave $30,000 worth of rods, reels and other gear to TU chapters and TU Costa 5 Rivers clubs this year, we're able to put rods in these kids' hands.
My daughters may or may not grow up to love it like me. Things may change for them in their teenage years, or even next year. Every day that they still like to be with me is a gift, but those days spent together on the water are somehow twice as rich as we bathe in the beauty of the natural world made alive by this sport we love. It's our time to reconnect to each other, to ourselves and to creation. What a privilege we have at TU to be able to share that gift with so many others.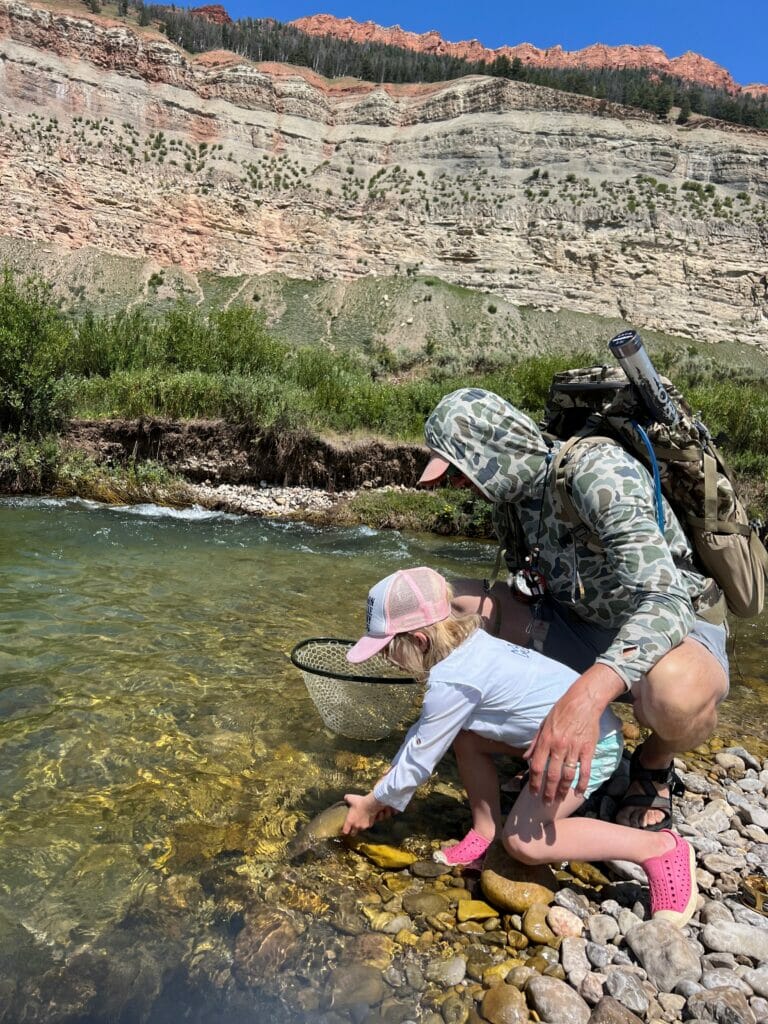 This series of stories about daughters originally appeared in TROUT Magazine.