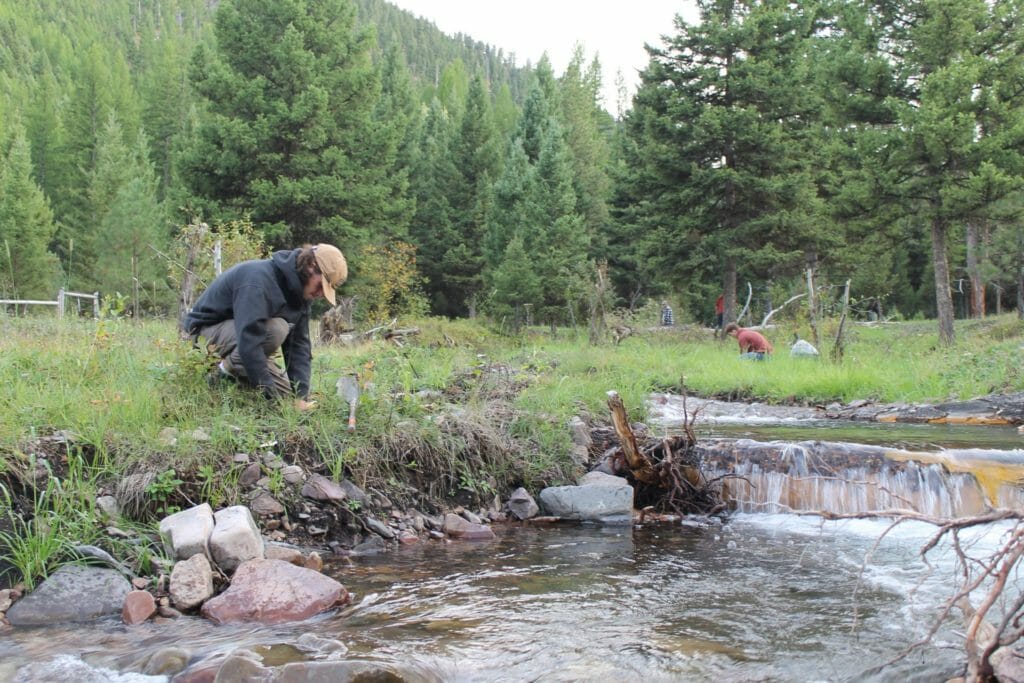 Looking for a simple and easy way to improve stream habitat, clean the air, and strengthen your conservation community with one easy event? Go get your hands dirty and put some plants in the ground along your local stream!
Doing a riparian area planting is one of the most impactful projects we can do in terms of having a tangible and very real effect on our rivers. A healthy riparian buffer helps to stabilize streambanks, mitigate flood impacts, provide shade to keep water cold, and helps to filter pollutants that might otherwise run directly into the waterway.
Not only are these projects great ways to improve the health and stability of our rivers, but they're a great way to effectively engage your community and help bring people into the TU family. They also help increase awareness of Trout Unlimited's mission in your local community, and educate people that we are, in fact, a conservation organization – not a fishing club!
Furthermore, these projects don't require heavy machinery, extensive research and engineering, or a great deal of money – we consider these plantings one of the easiest conservation projects to get off the ground.
The below video outlines how you and your chapter can organize and execute a riparian buffer planting project, but if you have any questions whatsoever about these sorts of projects, please feel free to reach out to your Volunteer Operations Staff.