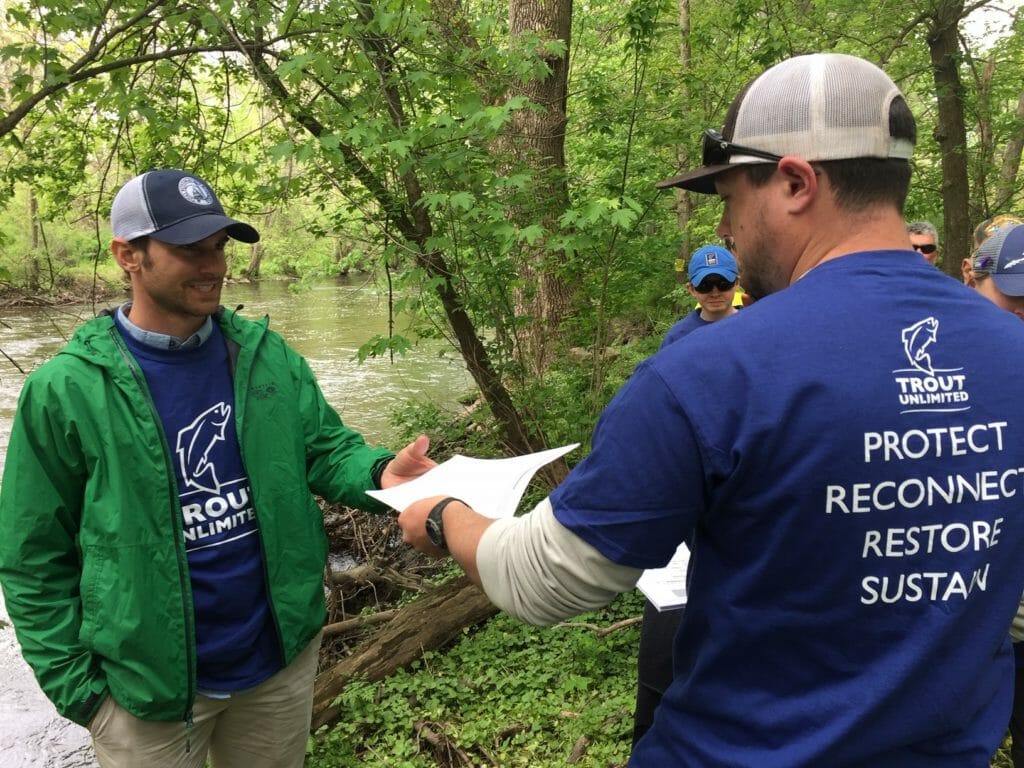 TU volunteer leaders are the driving force that help our organization flourish and make a difference. Each year you commit hundreds of thousands of hours and offer your skills, knowledge and expertise to drive our mission forward on a local, state or national level. Thank you!
TU trainings – whether via recorded video, live online webinar or in-person at regional and annual events – are a great way to increase your knowledge, access new resources and learn the tips, tactics and tools you need to succeed. Led by staff members as well as fellow volunteers, these trainings run the gamut of topics. For more help and information, contact a member of your Volunteer Operations Staff.
Each month, TU staff and fellow volunteers lead any number of trainings on topics ranging from communications to conservation, membership growth to monitoring water quality and much, much more. There are also short and quick "how to" videos offering tips on logging in to leaders tools, sending emails to members and more.
View a calendar of coming online trainings and recordings of past sessions. 
Note: Due to Covid-19, large group, in-person events and trainings have been postponed until further notice.
There's nothing more inspiring than being in a room surrounded by 100 or more fellow TU volunteers and learning with and from each other! Each year, we offer regional in-person training weekends, complete with a day of fishing, networking with volunteers and staff, and an ample dose of tactical training and high level discussions on how we can all grow and improve our conservation efforts locally. Once a year, an even greater army of volunteers and supports gather for our Annual Meeting to celebrate all we've accomplished, dedicate ourselves to the coming year's efforts and set a course for the work ahead!
View a calendar of coming in-person events and resources from past training weekends.