Prolific freelance writer juggles everything from motherhood to conservation on an ever-evolving journey
---
I've known and admired Christine Peterson for years, largely through our mutual affiliation with the Outdoor Writers Association of America, the oldest professional organization dedicated to outdoors communicators in the country.
Earlier this year, Christine was named the organization's new president — she is OWAA's youngest president in its 94-year history.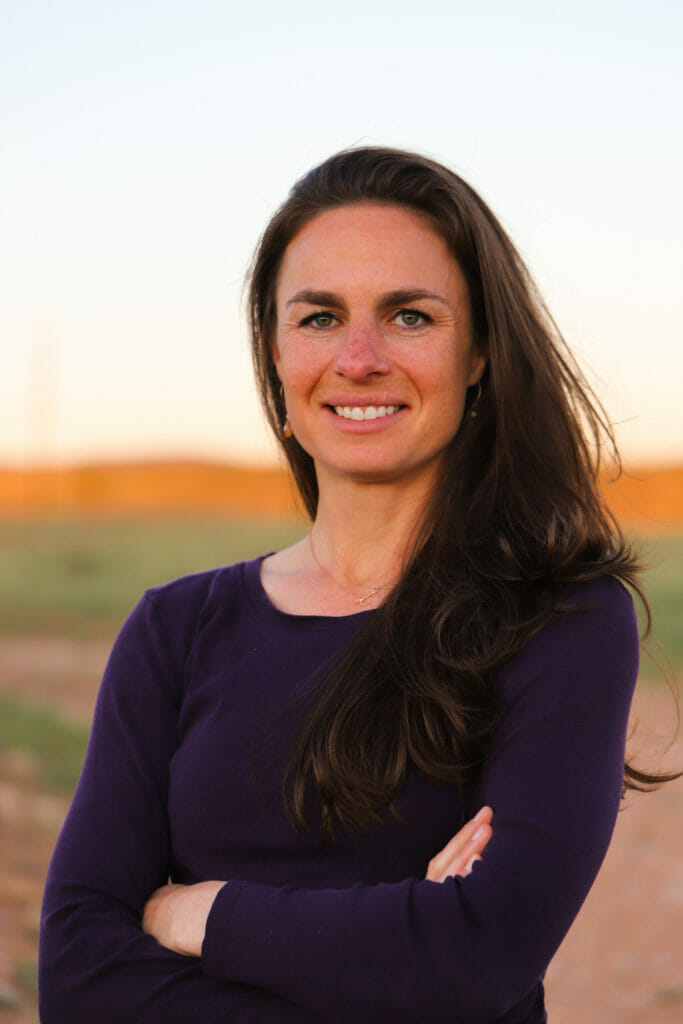 While the foundation of our relationship is the organization, I've followed Christine's work on topics important to me for a long time. When I met Christine, she was a staff writer at the Casper Star-Tribune (when we met, I was a newspaper business escapee — she hung on longer than I did, and I know we both mourn the current state of the newspaper landscape). Now she's a full-time freelance writer, making a real go of it in a field that's challenging for anyone who wants to make a living at it, let alone for a young mom in an environment that hasn't always been welcoming to women. That she persists and excels is a testament to her talent and her drive.
Over the years, I've watched her grow as a writer—she takes her craft very seriously, and it shows when, come award time at the annual OWAA conference, her name is generally called on several occasions. It's been gratifying to watch her go from a reporter at a mid-sized Western daily into a regular contributor for the likes of Outdoor Life and National Geographic. I'm even more thrilled that she's becoming a regular writer for TROUT Magazine.
But she's more than just a writer, and her work is more than just about the outdoors. Rarely does she tackle a topic without also tackling the threats to that topic. She's a solid environmental reporter with an affinity for science and data, and she communicates with ease the threats posed to our planet. She's also a mom and a wife, two roles she takes very seriously.
In short, Christine has always walked the walk — she's legit in everything she does, and I'm so grateful to be able to call her a friend. Hopefully, after reading her responses to our feature questions below, you'll get to know her, and you'll understand why so many of us in the outdoors industry are glad she's out there doing what she does.
On with the questions…
What's the last good book you read?
When Women Were Birds by Terry Tempest Williams. It's a series of stories, "variations on voice," on relationships, nature, womanhood. It's dog-eared and underlined and I took regular pictures of text to keep and send to friends. She's one of my favorite authors because of her writing and descriptions of the West.
Who is your hero?
My older brother. There are so many women in my life who are incredible – my mom, my sisters-in-law, my dearest friends – but my brother has been that person since my earliest memories who I admired the most. He still is.
What music is on your phone right now?
Let's see … Frozen I and II, Mulan, Moana and Aladdin soundtracks, and yes, I can recite all of the songs from those soundtracks from memory – and often do in my sleep. I spend hours in the car with my husband and 5-year-old daughter and we have a deal to trade what we listen to. My Spotify is a mix of country music and anything upbeat enough for running.
What is it you most dislike?
Acutely: Seeing used toilet paper in the outdoors and garbage left behind in fire pits. Broadly: Political divisiveness leaving no room for compromise.
With what historical figure do you most identify?
Beryl Markham. I read her book, "West with the Night," in high school, then listened to it again while butchering an elk over the course of a few days with my newborn asleep on my chest. Our lives are wholly opposite, but I identify with her tendency to fling herself into whatever scared her most.
What or who is the greatest love of your life?
My husband. We met almost 20 years ago on our college ski team and have been each other's adventure buddies and companions ever since. As I'm answering these questions, we're driving to camp for a week at a lake in central Wyoming and we're talking about these questions. I'm going to ask him who the greatest love of my life is, and he's going to say "the dog." Update: I just asked him. He said "the dog." They might be tied for greatest loves.
What do you consider your greatest achievement?
Having my daughter. It was a long road, and worth every bit.
If you could pick one place to live, where would it be?
For the rest of my life? Where I am now in Laramie, Wyoming. We're minutes from great cross country skiing and mountain biking. I'm a mile away from a series of single track trails in the prairie. There's great fly fishing nearby in the spring and fall and we're only a couple hours from several different sections of the North Platte River. We're close to family, public land, and elk and antelope hunting. For a couple years? Just about anywhere. Mexico and Argentina are two of my favorite countries, but I still dream of taking a year to travel the Silk Road.
What profession would you pursue if you couldn't do what you do now?
I'd be a habitat biologist. Understanding what wildlife needs to survive, and ways to help improve habitat, is fascinating to me. Plus, habitat biologists end up on all the interesting wildlife captures.
What's your closest brush with death?
I was on a pack trip on the back side of the Tetons with a group of men for a story about an isolated bighorn sheep herd. I am not a horse or mule person, but this was a horse or mule trip. We were side-hilling up a steep scree field when a horse in front of me lost its footing and started to roll. Another one leapt out of the way and careened down the hill toward me on my mule. Below us was a couple thousand feet of scree and cliff. The mule didn't move. I didn't move. We just stared at the horse. It finally stopped a few feet from my mule's nose. It made me realize how many of those close calls we have – the semitruck barreling down an icy interstate passing you just as you scoot out of the way, the bush plane flying through a lightning storm, the drunk man trying to break into my house at 2 in the morning. But, by the grace…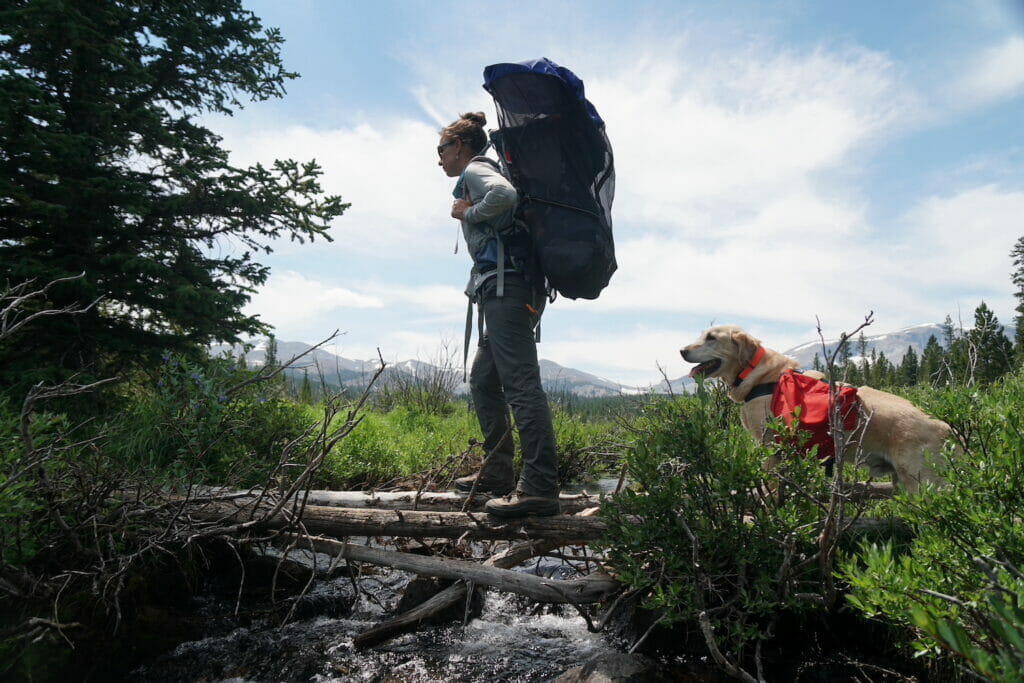 What is your idea of perfect happiness?
Humans figuring out how to live sustainably on the planet.
What's your favorite journey?
Intellectually, my favorite journey has been growing as a writer. My favorite actual journey was traveling by land and water from Prudhoe Bay, Alaska to the bottom of Tierra del Fuego over the course of a year on my honeymoon.
If you were to die and come back as a person or a thing, who or what would it be?
An eagle. Can you imagine anything more fun than being specially built to catch updrafts?
What word do you have to look up every time to make sure you spelled it correctly?
So many. I'm terrible at spelling. I recently wrote a magazine story about a rabbit hemorrhagic disease and I never once spelled "hemorrhagic" correctly. I didn't here, either.
What is your guilty pleasure?
Trashy audiobooks while running.
If you could go back in time, what year would you visit?
Visit or live? I'd go back to visit the West before Europeans arrived so I could watch migrations across the Great Plains and see how tribes sustainably managed the land. I dream of what it must have been like to see millions of buffalo on Colorado's Front Range intermixed with everything from grizzly bears and eagles to black-footed ferrets and prairie dogs.
I'd go back and live in the 70s so I could ride the wave of newspapers at their peak.
What possession do you own that means the most to you, and why?
I couldn't pick one. I hoard objects with memories, but I also know the danger of placing too much meaning in something that can be lost/destroyed. My husband lost his wedding ring in the ocean six months after we were married, then the replacement some years later. A Swiss Army knife we bought somewhere in Ecuador on our honeymoon I recently dropped in the bottom of a lake when I tripped on some rocks.
What will you always buy, regardless of how much it costs?
Limes. I realize how weird that sounds.
What is the most overrated virtue? Most underrated vice?
Maintaining a nicely mowed lawn. We should all have wild yards and spend less time fussing over dandelions.
What do you regard as the lowest depth of misery?
The open ocean. I get horribly seasick on any boat bigger than a kayak, raft or drift boat. Also, a boat on the open ocean means I can't escape. That's terrifying.
BONUS QUESTION: What makes you feel more alive than anything else?
Standing in the middle of the high plains rimmed with mountains surrounded by sagebrush as the wind screams in my face.