Building community, one fishing trip at a time
Some situations serve as a catalyst for community. When conditions are right, they turn strangers into friends, forging deep bonds in a matter of hours or days. For many anglers and outdoor lovers, sharing a day on the river is one of the best ways to get to know someone.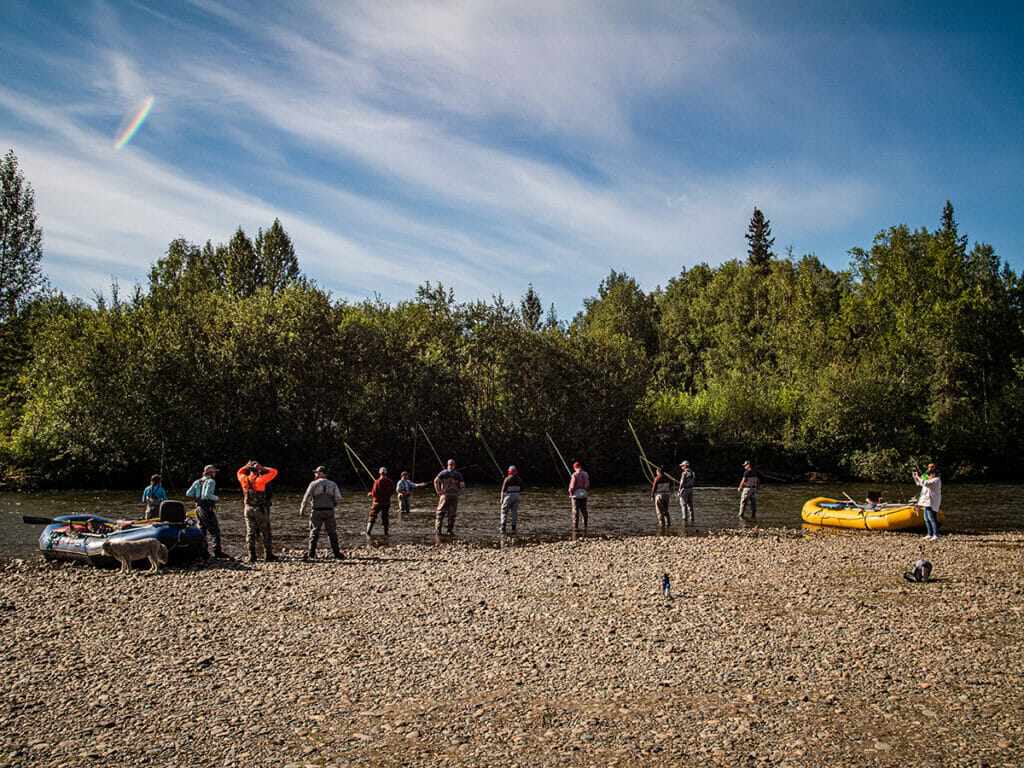 The annual Armed Forces Appreciation Fishing trip, hosted by Trout Unlimited and Kinross-Fort Knox, has been fostering connections and community in Alaska since 2018. Each year, active duty and veteran servicemen and women are invited out on a guided fishing trip.
Guests apply for the opportunity, and when asked why they want to come, they often bring up mental health. One said he is a veteran who suffers from PTSD and doesn't have a lot of friends; the chance to spend time fishing with fellow vets would be the best medicine for him. Another said fly fishing is his go-to sport for decompression and mental resilience. Almost all said they were seeking the chance to spend time with fellow servicemen and women.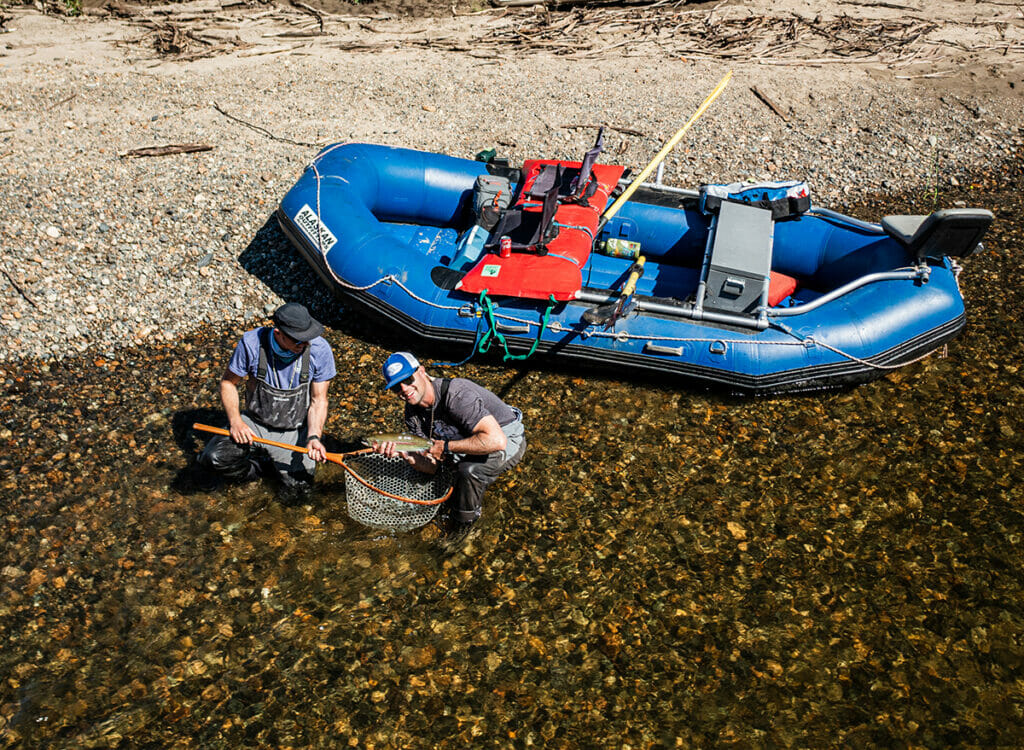 For this year's trip, the servicemen and women floated down Willow Creek in southcentral Alaska, a beautiful stream that is home to salmon, rainbow trout, and arctic grayling. The first friendships of the trip were formed over coffee on the riverbank. After the FishHound Expedition guides taught fly casting 101, the sounds of shared histories and shared excitement for the day rose up among the gentle swish of fly line. Laughter filtered through the air as the rafts launched. Soon shouts of joy were exclaimed as the first fish of the day were hooked and groans were sighed as fish were lost or snags were caught.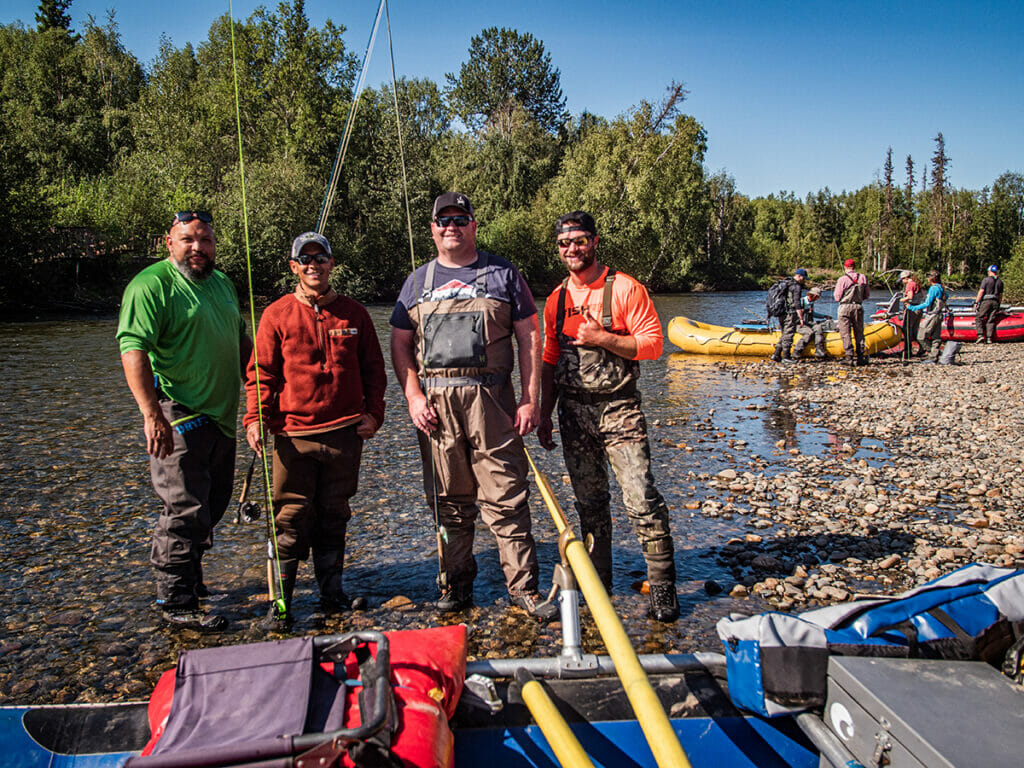 Everyone reconnected for lunch on a gravel bar. The excitement and joy were palpable. Some guests couldn't get enough fishing and continued to drift flies as the reindeer dogs were cooked up. All were eager to share how their mornings went. The rafts launched once again as soon as lunch was finished.
We heard occasional whoops and hollers as we floated downstream, signifying a particularly large or beautiful fish. Every time our boat passed another, the guests on board gave joyful updates of their latest catch or what the fish were biting on. By the end of the trip, several guests had caught their first fish on a fly rod and several more caught their largest ever rainbow trout.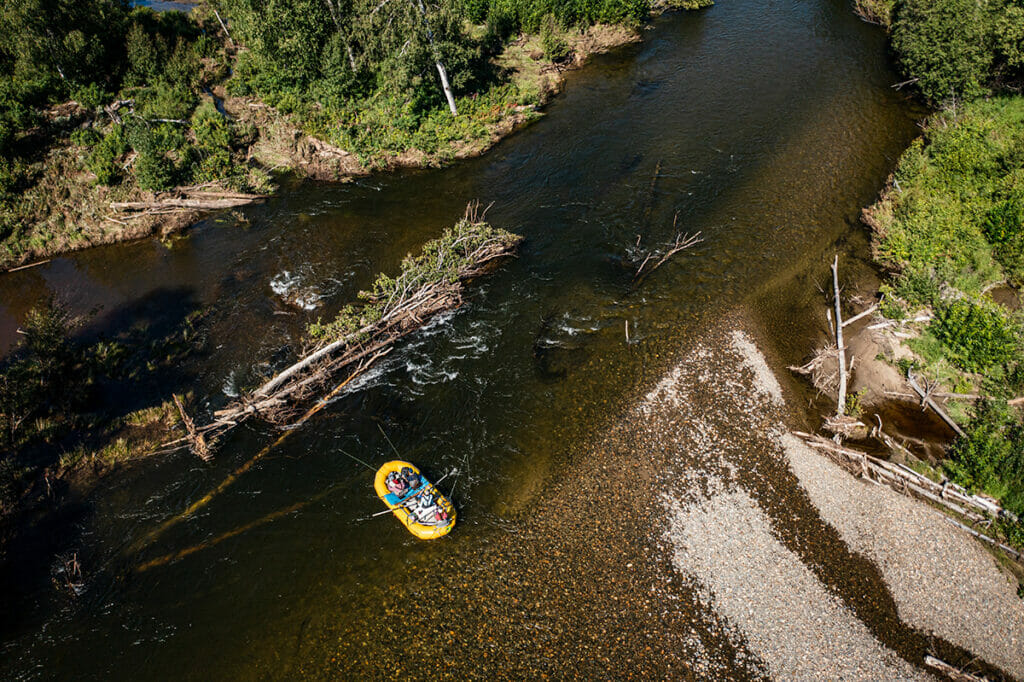 TU and Kinross launched this trip as a way to show our appreciation to the brave women and men who work tirelessly to protect our country. Honoring Armed Forces members is just one of the things our two organizations have come together on, along with restoring rivers.
Our organizations knew that fishing would be a wonderful way to say thank you, but we have been surprised by the community that has been born of this annual tradition. Several previous participants are now dedicated TU volunteers who still speak of their trips fondly.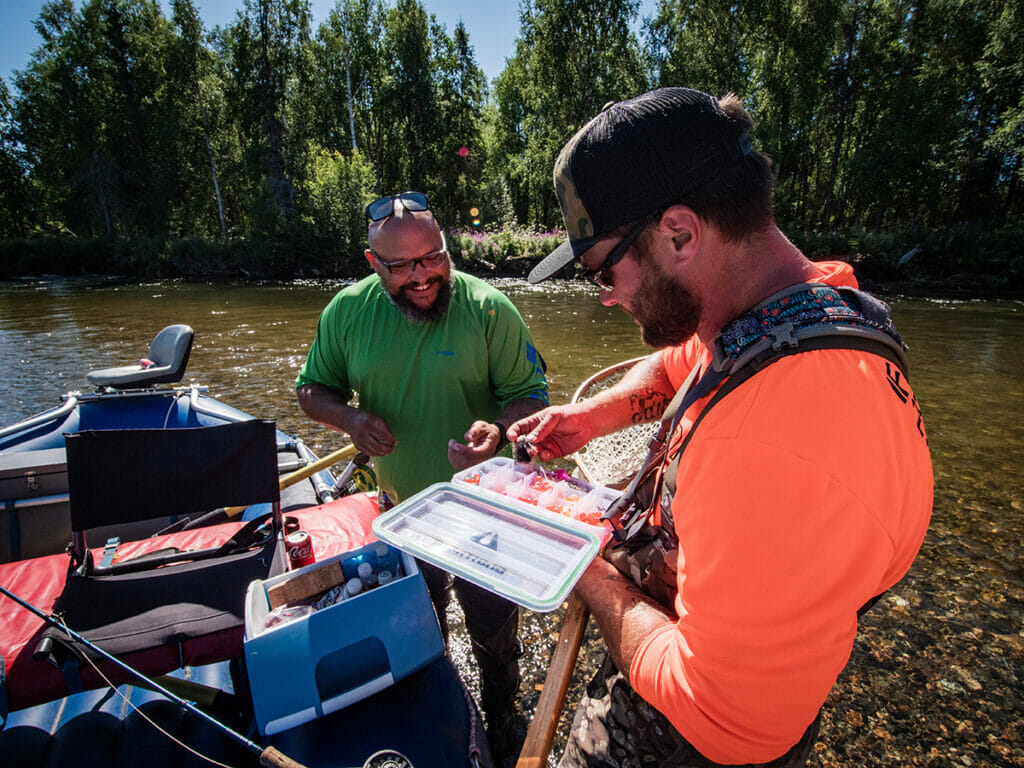 The group all gathered for dinner at the end of the float and the signs of bonds formed were evident. Some made future fishing plans with new friends. Others discussed taking their newly learned skills to teach their children and friends. "This was a great time and a great way for not only myself, but for my fellow vets to let go of the stress of the military and life, and just relax on the water and catch some trout. I honestly had an amazing time," said Gregory Aiden, one of the 20 servicemen and women who enjoyed this year's trip.
His remarks echoed those from many others: the fishing always stands out on these trips, but the sense of community is just as important.