In a watershed scarred by mining, TU is giving threatened fish populations a chance at recovery
If you've ever driven Interstate 90 between Bozeman and Missoula, Mont., you've followed the winding Clark Fork River past Warm Springs. The unincorporated community is known for its state psychiatric hospital – built in the late 19th century – and its namesake natural hot springs. But even older than this town is the population of native bull trout that inhabit the valley's waters.
The area is also home to a 585-foot smelter stack, at one time the tallest masonry structure in the world. The neighboring town of Anaconda, founded by mining tycoon Marcus Daly, was developed on Warm Springs Creek to process copper ore from nearby Butte mines. The smelter was a mainstay of the local economy until closing in 1980, but more than a century of milling and smelting left the watershed contaminated. Shortly after operation ceased, the EPA named it a Superfund site.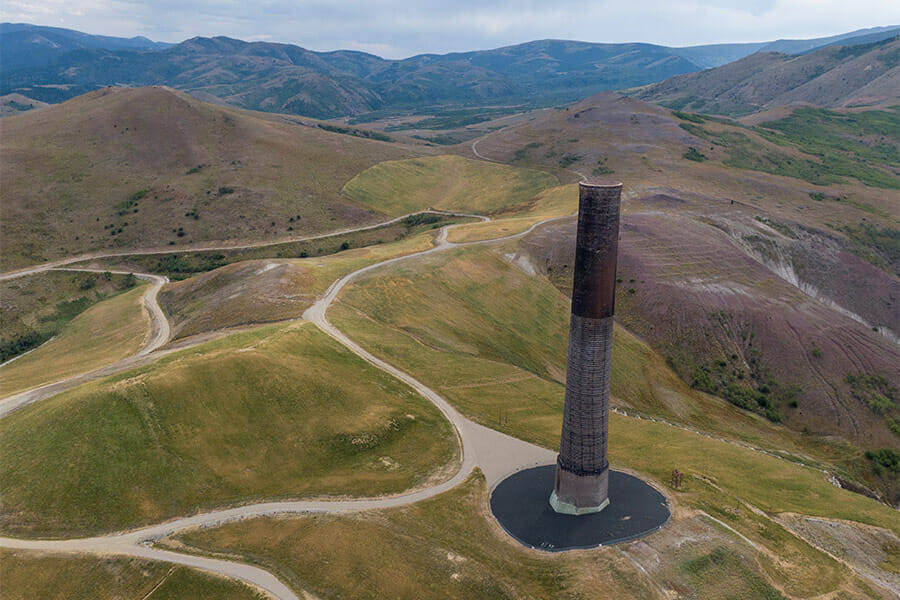 Threatened: Montana's bull trout population in peril
Montana's bull trout live in clear coldwater rivers west of the Continental Divide. Because of their sensitivity and their need for high-quality habitat, bull trout are considered an indicator species. In western Montana, the rare glimpse of a large bull trout is known to leave an angler in awe. This region's iconic rivers and streams feel even more special when you know that this trout resides here.
But their populations are in steady decline, a result of habitat fragmentation, environmental degradation, competition with other species, fish barriers, and increased sedimentation. Today, the bull trout is listed as threatened under the Endangered Species Act, and according to the USDA, is at moderate risk of extinction in 65 percent of its Montana range.
In the Warm Springs watershed, dams, pipelines, and irrigation diversions isolate parts of the watershed, preventing movement and stressing bull trout populations.
Reconnecting the Warm Springs Creek Watershed
Enter Casey Hackthorn, Trout Unlimited's Upper Clark Fork program manager. Warm Springs is a tributary to the Clark Fork, and Hackathorn's work includes a series of projects aimed at reconnecting the watershed and allowing native trout to migrate from the Clark Fork upstream into Warm Springs for the first time in more than a century.
"Ensuring a connection to the Clark Fork River and access to critical spawning habitat is central to meeting long-range restoration goals," says Hackathorn.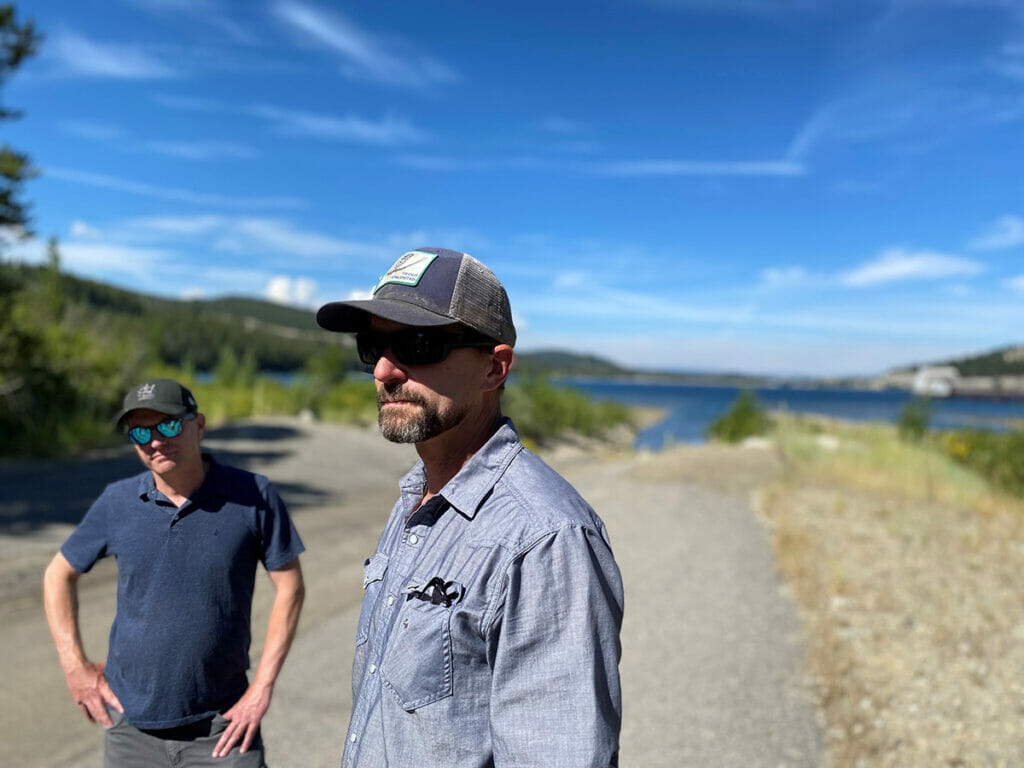 Trout Unlimited's projects in the watershed include building new fish passage infrastructure, including fish screens, road passage, and irrigation diversions. They are designed to reconnect isolated sections of the stream and maintain water delivery for the community, while also providing selective fish passage to reduce competition with non-native brook trout.
In total, the project aims to reconnect 64 miles of Warm Springs bull trout habitat over the next five years.
Infrastructure Funding and Partnerships Fuel Progress
Support for the project comes from the Montana Natural Resource Damage Program and from U.S. Forest Service and U.S. Fish & Wildlife Service programs funded through the Bipartisan Infrastructure Law. The Beaverhead-Deerlodge National Forest is supporting the partnership through the newly established CALR (Collaborative-Based, Aquatic-Focused, Landscape-Scale Restoration) program and the Legacy Roads and Trails program.
Fish & Wildlife is continuing to support fish passage work in Warm Springs Creek through the National Fish Passage Program, and in August, FWS Director Martha Williams visited Warm Springs to see ongoing project work and celebrate a project that was "ready to go" and perfect for BIL funding.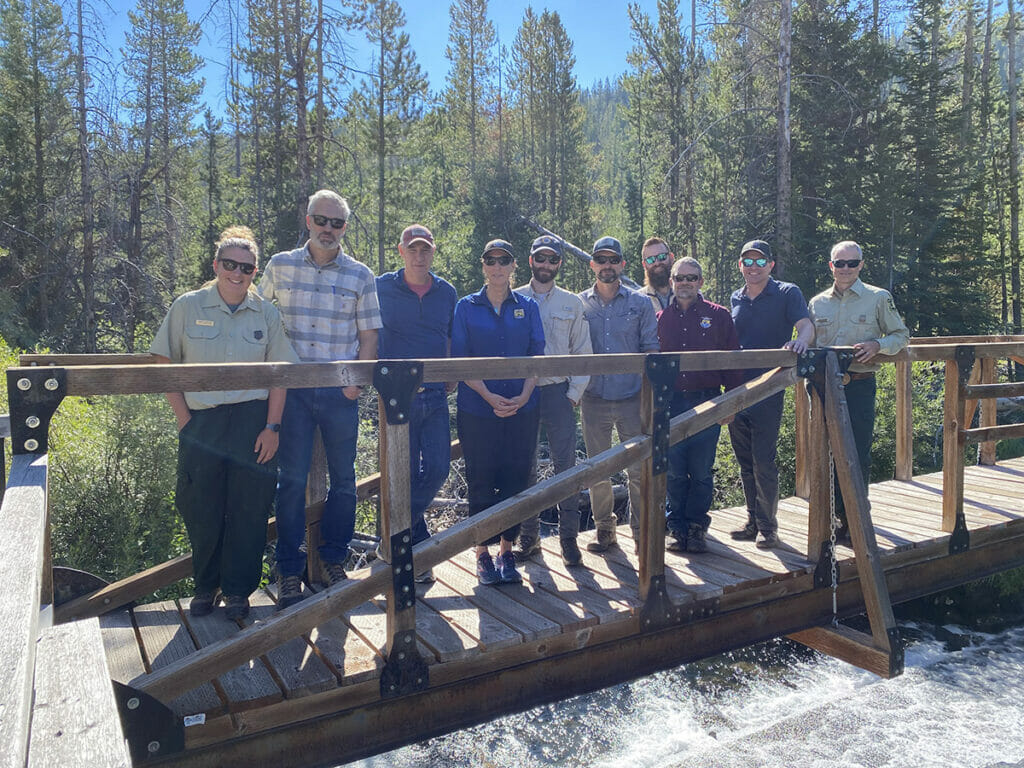 "These are exactly the kinds of projects that we do want to highlight," Williams said, "and the Bipartisan Infrastructure Law was meant to focus on."
In total, project partners anticipate investing approximately $2 million over the next four years to complete the remaining fish passage work in the watershed to ensure a healthier future for both the fishery and local communities.