How federal infrastructure dollars are clearing the way for anadromous fish
Across the Pacific Northwest, undercut or collapsing culverts are among the biggest problems for salmon and steelhead.
To address this problem at the watershed scale in Oregon's Tillamook and Nestucca River systems, TU led the creation of the Salmon SuperHwy program, a partnership-driven effort to restore fish access to some 180 miles of blocked habitat throughout six major salmon and steelhead rivers. Today, we are more than halfway to that goal, with over 115 miles of habitat reconnected.
TU's Sarah Zwissler manages the program, and its immediate success has made it a model for how to invest and leverage government funding to restore streams and habitat, improve fish passage, reduce chronic flooding, and support local economies.
On Mapes Creek in the Kilchis River system, TU and SSH partners replaced an undersized and failing culvert with a 32-foot bridge about 150 feet upstream of the creek's confluence with the Kilchis River. The old culvert was more than half-filled with streambed material and blocked or impeded passage for salmon and steelhead to nearly three-quarters of a mile of good upstream habitat. It also required frequent inspection and maintenance to avoid plugging and breaching.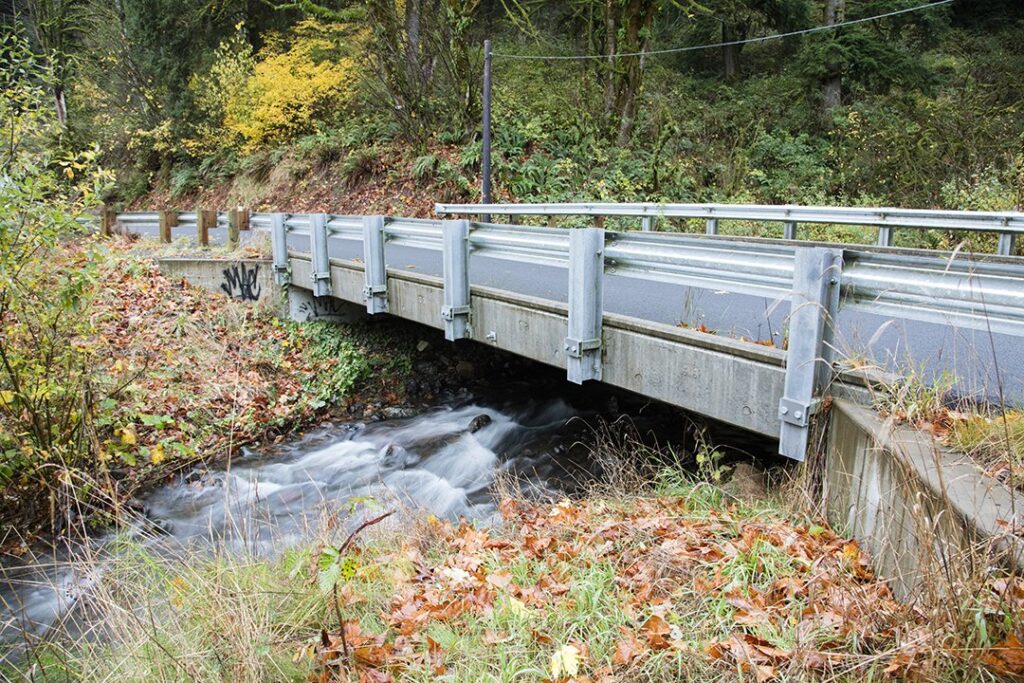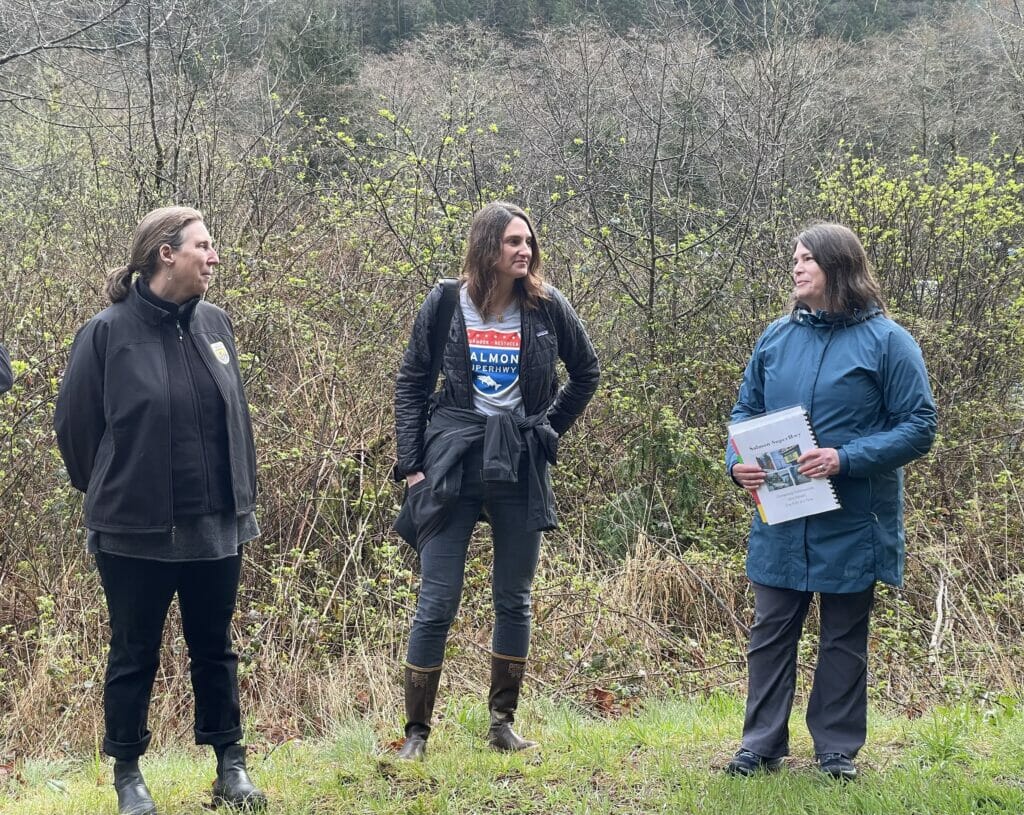 The new bridge provides unimpeded passage for a variety of aquatic organisms, including the ESA-listed Oregon Coast coho salmon, and improves stream function by reducing the potential for downstream erosion and allowing for natural transport of sediment, wood, and nutrients.
Recently, Tommy Beaudreau, deputy secretary for the Department of the Interior, and Martha Williams, director of the U.S. Fish and Wildlife Service, toured Mapes Creek and other sites around the West where federal investments in stream restoration and other infrastructure improvements are helping people, fish and wildlife. Projects like the one on Mapes Creek highlight how the new Infrastructure Investment and Jobs Act will promote natural infrastructure solutions.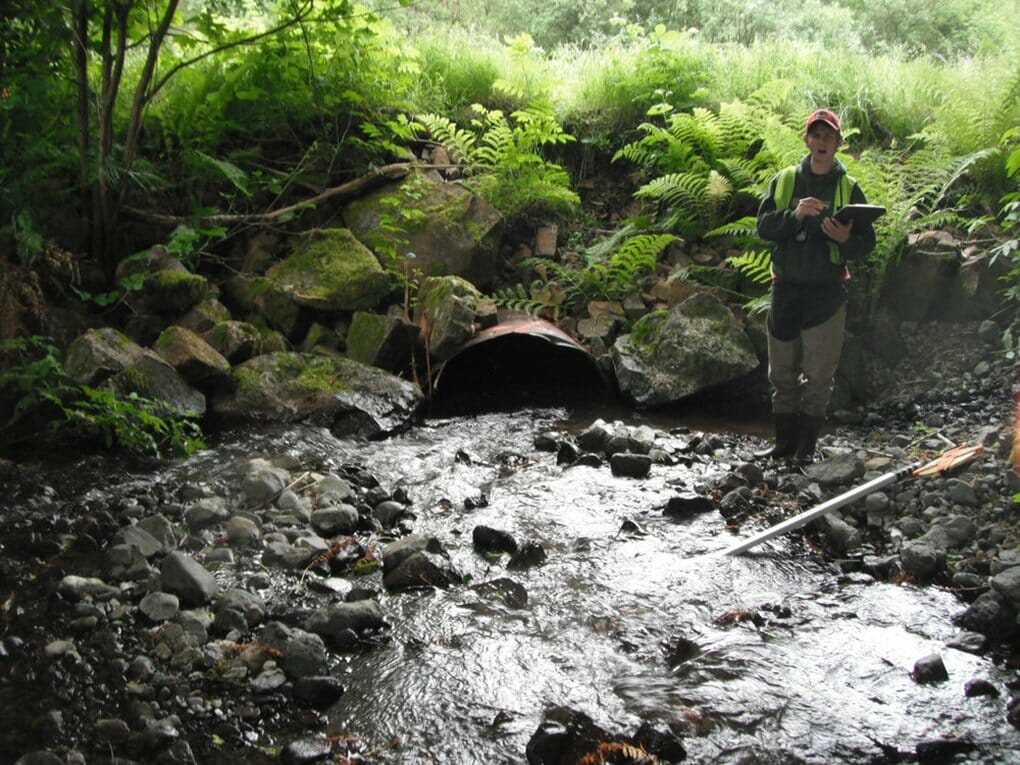 "We deeply appreciate the Biden administration's hands-on approach to ensuring that federal investments in infrastructure here in the Pacific Northwest help both our native salmon and the communities and cultures that depend on them," Zwissler said.
When Williams asked what the "secret sauce" was for the Salmon SuperHwy, Mark Labhart, commissioner of the Oregon Department of Fish and Wildlife and former Tillamook County commissioner, said that the key is building relationships and working across differences in support of a shared vision.
As Zwissler explained, stream restoration projects improve fish passage, transportation infrastructure, stream ecology, and water quality, and also support local communities through hiring of local contractors to do the planning and construction work.
Given SSH's strategic approach, the program is ready to put new federal infrastructure funding to work in restoring salmon streams and improving roadways in northwest Oregon. New funding under the infrastructure bill will be crucial to achieving the SSH goals of subbasin-wide connectivity and upgrades to vital components of transportation infrastructure. The SSH has submitted grant requests to FWS for four projects totaling $1.2 million.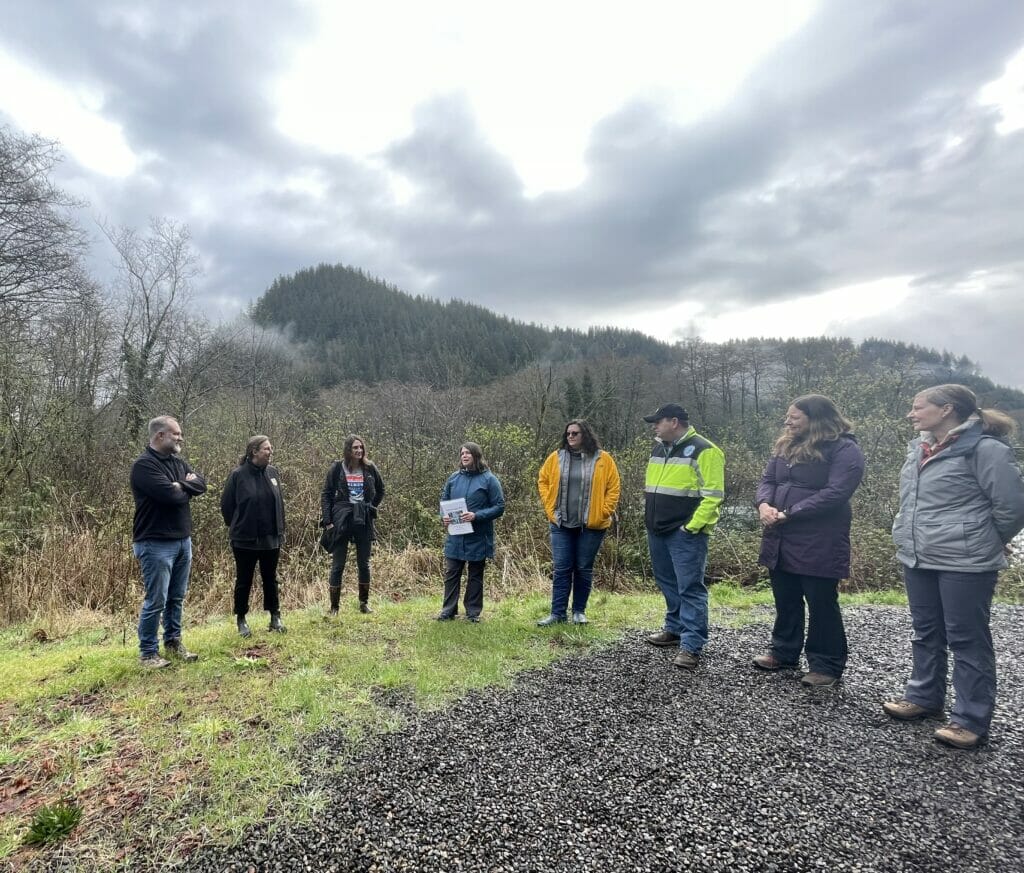 "This was a great opportunity to share our work with agency decision-makers, and helped solidify the reputation TU and the Salmon SuperHwy have as core partners in advancing conservation outcomes for anadromous fish and transportation infrastructure improvements for communities," Zwissler added. "Collaborative partnerships are at the very heart of Trout Unlimited's conservation formula and the Salmon SuperHwy is one of many effective partnerships that TU is engaged in across the country."
Partners in the Mapes Creek project included the Tillamook Estuaries Partnership, the Fish and Wildlife Service, Tillamook County Public Works, the Oregon Department of Fish and Wildlife, the Oregon Watershed Enhancement Board, and the National Fish and Wildlife Foundation.