Agreement with the Forest Service invests $10 million to help restore aquatic ecosystems damaged by wildfire.
For those of us who live in the West, increasingly smoky summers are one of the really bad manifestations of climate change. I live in Missoula, where winters are gray and long and summers are short and glorious.
At least, they used to be. Last year the smoke was so bad in August and early September that there was no outdoor recess for my kids for the first two weeks of school. This year, we were breathing smoke from Canadian fires in May – fires that also created some of the worst air quality on record for millions of people in East coast cities like Washington D.C. and New York.
Putting out catastrophic fires once they get going is often an impossible task, but we are learning that by restoring forests and streams, we can make wildfires less likely and hasten the recovery of burned landscapes when they do occur.
In Colorado, Trout Unlimited is proving this concept at scale thanks to a landmark agreement with the Forest Service. The agreement will invest $10 million of federal post-fire recovery funding over the next eight years in restoring aquatic systems damaged by wildfire.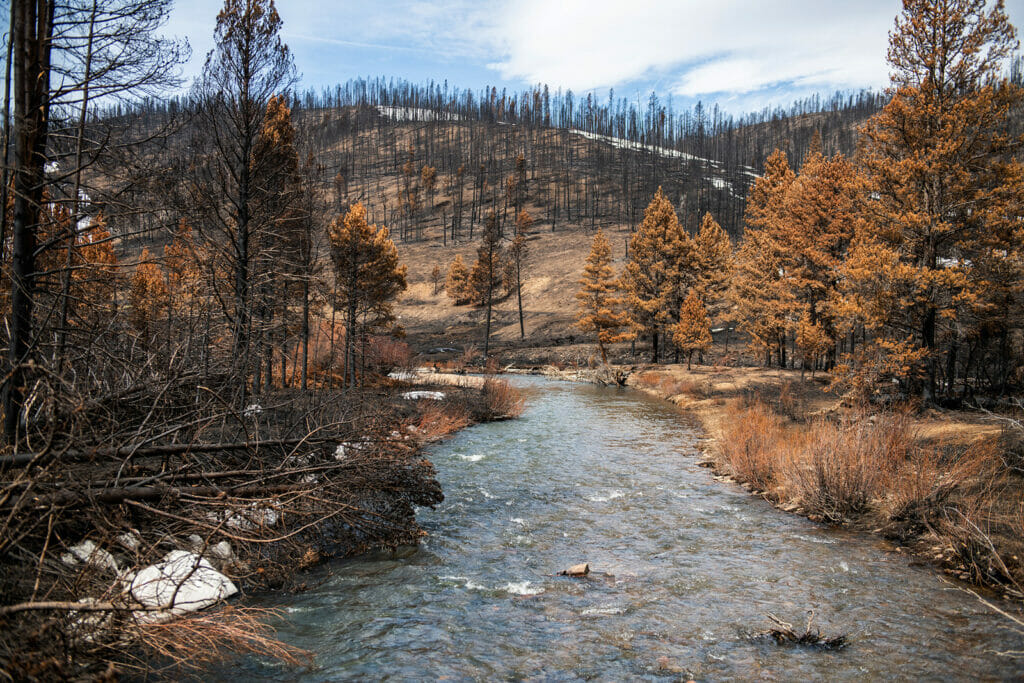 In 2020, five catastrophic fires in Colorado's Arapahoe and Roosevelt National Forests and Pawnee National Grassland (ARP) burned approximately 300,000 acres, more than 25 percent of the ARP. Three of those fires—East Troublesome, Williams Fork, and Cameron Peak—were among the largest ever recorded in Colorado.
"We are excited to move into this new area of partnership with the Forest Service, and we think it will provide a model for post-fire recovery work in other National Forests."
– Warren Colyer
Restoring stream processes and healthy riverscapes (streams, rivers, floodplains and wetlands) creates wet valleys with robust riparian vegetation and complex stream channels, all of which resist burning and create refuges during a wildfire for aquatic critters like fish and amphibians and for terrestrial animals as well.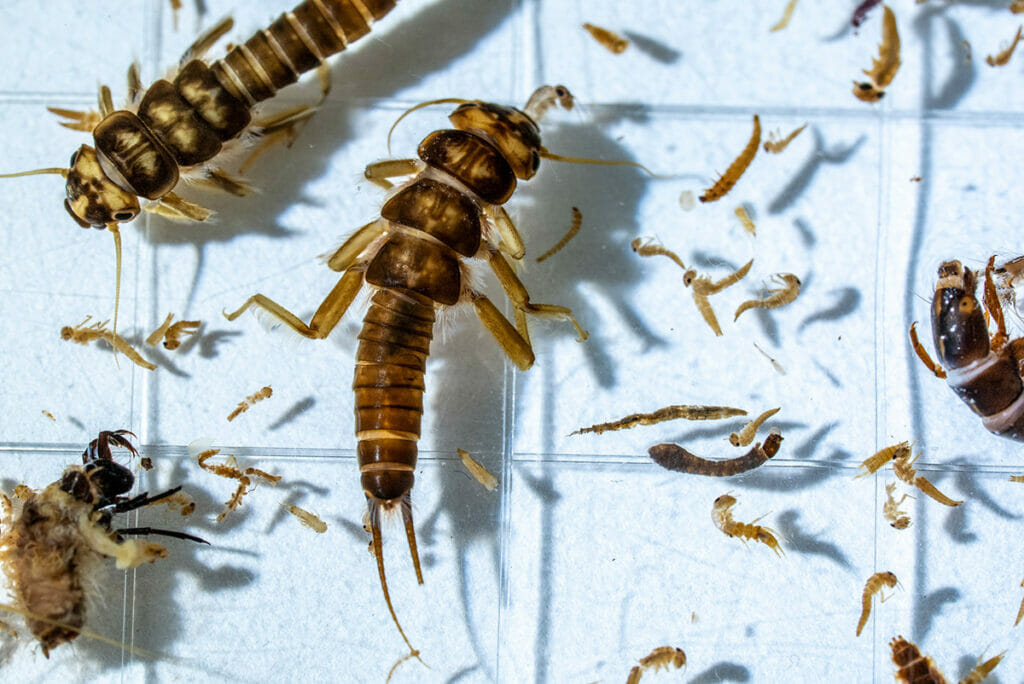 Those complex streams and connected floodplains also sequester silt, ash and other materials from the landslides and debris flows that often cause major post-fire damage when heavy seasonal rains land on recent burn scars. By creating unburned areas on the landscape and reducing the destructive debris flows that commonly follow fire events, these healthy riverscapes create resilience strongholds, allowing burned landscapes to recover more quickly.
TU has been working with the Forest Service and other partners for over a decade to implement these on-the-ground restoration projects that build climate change resilience into coldwater systems, including resilience to wildfire.
Those efforts received a big boost last year when TU and the Forest Service entered into a five-year agreement that provides $40 million in funding from the Bipartisan Infrastructure Law and Inflation Reduction Act to implement projects on and adjacent to National Forest System lands. Those projects include process-based restoration of streams and valleys, replacement of undersized culverts that block fish passage and wash out roads when they fail and abandoned mine reclamation projects to improve water quality.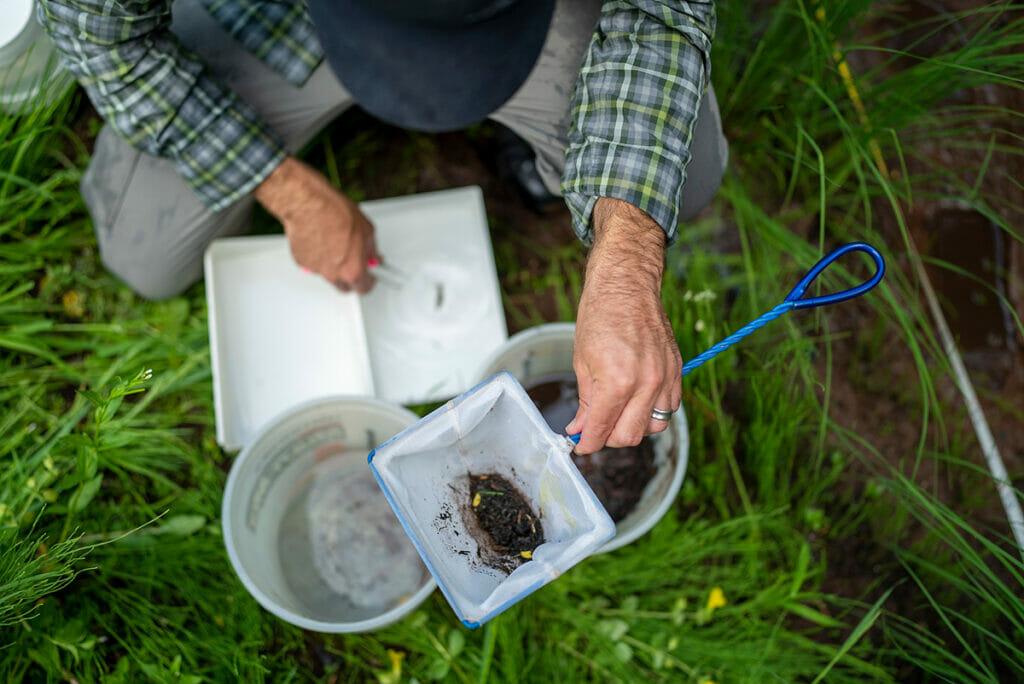 Interestingly, some of the same restoration techniques that we use to build fire resistance and resilience before wildfires occur can also be implemented to speed up recovery of landscapes after wildfires.
TU is doing some of that work in the Klamath Basin in Oregon to good effect, but until now, we have not tackled post-fire recovery at scale in the Rockies.
Working with Forest Service staff from the ARP, we have developed a scope of work that allocates the $10 million in post-fire recovery funding roughly evenly between in-stream and riparian habitat restoration, native fish conservation and restoration, and water quality improvement projects on one side; and improvements to Forest Service infrastructure, including roads, bridges, and culverts, on the other.
We are excited to move into this new area of partnership with the Forest Service, and we think it will provide a model for post-fire recovery work in other National Forests and regions across the western United States. In the current budget climate, agencies are finding themselves without the capacity to do the work required to restore America's public lands, and that's where TU comes in. With our decades of experience planning, designing and implementing projects, we are well positioned to assist the Forest Service solve the challenges wildfire present to the nation's National Forest System.