By Andy Rasmussen
This summer Utah has suffered through a near record wildfire season. And residents along the Wasatch Front have been breathing smoke from California's four million burned acres for the past two months. Catastrophic wildfire on this scale can destroy everything Trout Unlimited works so hard to accomplish. High-country rivers and headwaters can be left void of life for years by a wildfire, and these same streams often provide drinking water for thousands further downstream.
And yet, our politically polarized culture often invades the discussions around how to address this threat. There is no question that a changing climate regime has brought extended drought, earlier snow melt and hotter and longer summers – all of which contribute to a longer and more intense fire season. Equally certain is the poor condition of some areas of forest land. Unhealthy riparian and forest ecosystems have left Utah with large tracts of beetle-killed trees and heavy undergrowth, ensuring that any coming wildfire will burn hotter and faster than it might in healthier forests.
It's time for new bipartisan political leadership on this issue. Utah's anglers and hunters were heartened recently to hear U.S. Rep. John Curtis address a conference held for Republican officeholders and influencers at the conservative Sutherland Institute recently. He called his talk, "Confessions of a Conservative Conservationist," and said, "So what is the confession of a climate conservative? A climate conservative believes we have a responsibility to leave this Earth better than we found it. As a conservative, I regret that we've let ourselves be branded as not caring about the earth. It's time to stop being on the defensive and go on the offensive."
Rep. Curtis also recently co-sponsored a battery recycling bill in Congress that aims to reduce demand for critical minerals, most of which are mined near high country headwaters, where native trout thrive. In addition to his commitment to pursue climate change mitigation efforts, this demonstrates his dedication to such issues expand to multiple conservation areas.
---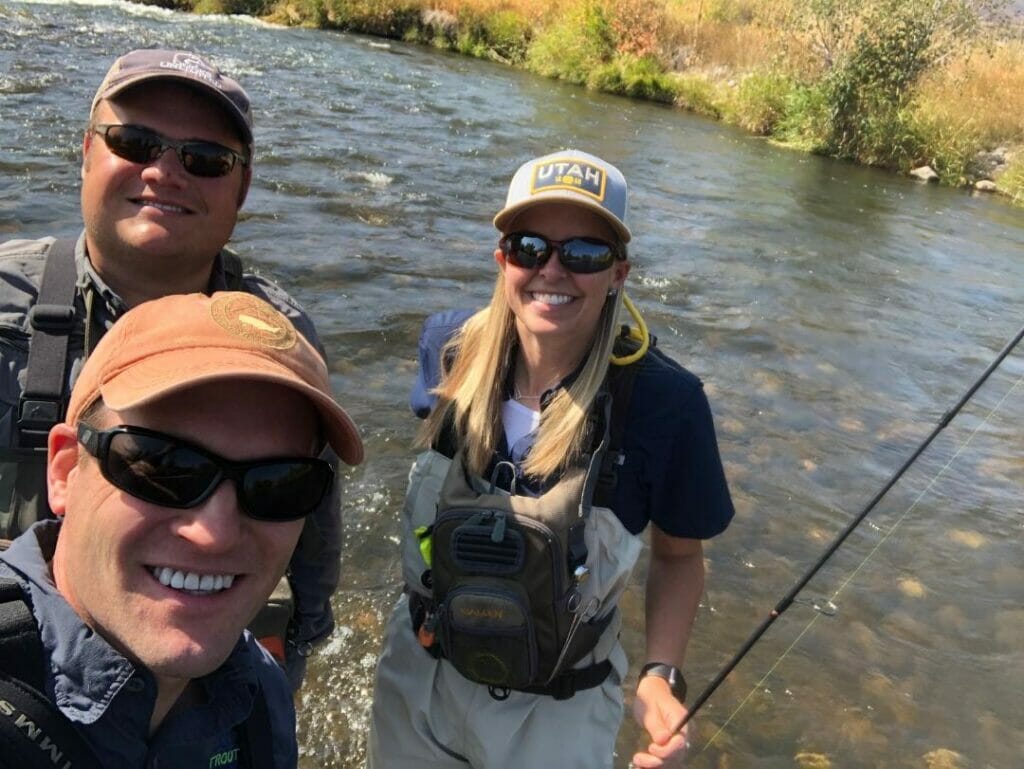 Last week I had the opportunity to take senior staffers from Sen. Mitt Romney's office fishing on the Middle Provo River. Romney is a member of the bipartisan Climate Solutions Caucus in the Senate and is committed to big solutions that involve both government and private sector innovation across the globe. After building these relationships on the water, I look forward to continuing these conversations to create policy solutions.
But one of the primary climate concerns for Utahns remains the threat of catastrophic wildfire. In the past few years, aquatic scientists have expanded our knowledge of how to best manage for native fish in the fire-prone landscapes of the American West. Research findings support a commonsense approach based on the knowledge that western native fish have not only survived fire for thousands of years, they evolved with it.
Trout Unlimited remains committed to pragmatic and effective solutions to climate change and we're encouraged to see a bipartisan consensus begin to build momentum around these issues.