It might sounds counterintuitive, especially to new anglers, but having a good line can make a long day of casting heavy fly rods much less exhausting. Having just recovered from a year and a half worth of cancer treatments, I was grateful for that fact.
On our recent trip to Tarpon Cay Lodge in Rio Lagartos, Mexico, we put that theory to test while chasing baby tarpon.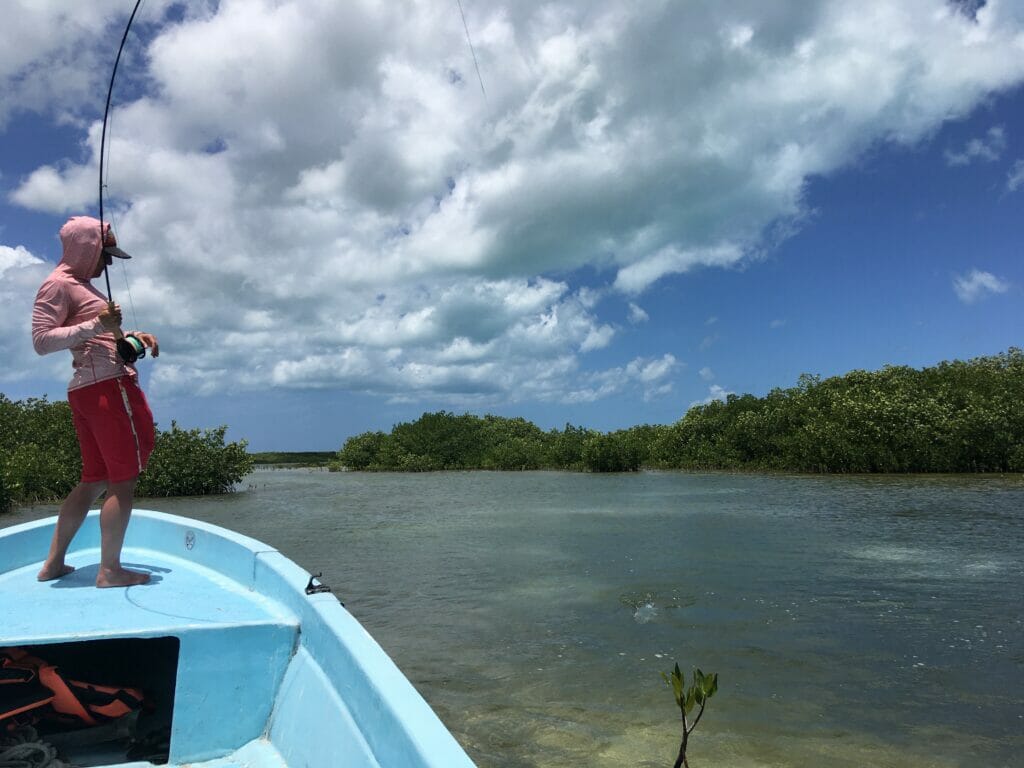 RIO Products was kind enough to send me its new Elite Tarpon line to try out on these silver-sided missiles. The SlickCast coating glides effortlessly through the rod guides, and the low-memory DirectCore is stiff enough to handle the heat while still laying perfectly straight and, most importantly, has the strength for the aggressive strip sets needed to drive the fly into hard tarpon mouths.
It's powerful, short front taper helps launch bigger, heavier flies and long back taper is stable when casting long distances and allows for quick pickups when second-chance shots are required. RIO's triple color system of seagrass, orange and sand made it simple to know casting distance at a quick glance.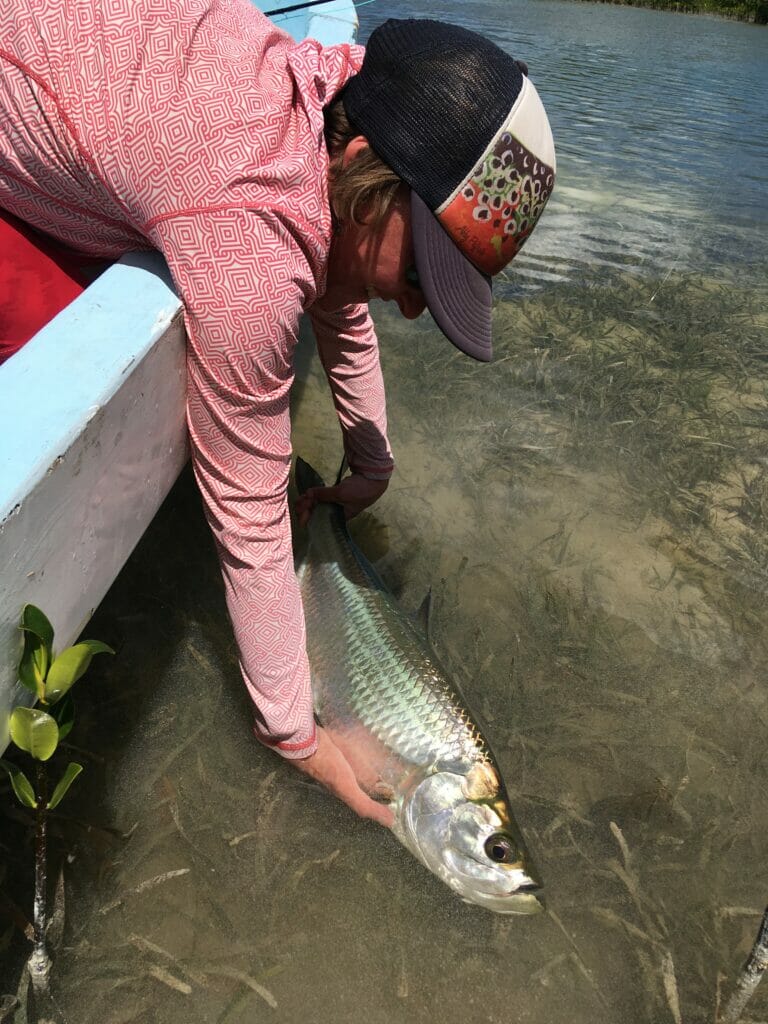 While not all of my casts were picture perfect, I was impressed with this line. I came back to the lodge each evening exuberant and ready to get after it the next day instead of exhausted and so smoked I couldn't fish.
The RIO Elite Tarpon line will definitely be spooled on my reels for my next trip to Mexico for baby tarpon, and I highly recommend it for your trip as well.