Editor's note: As the ongoing COVID-19 pandemic continues to take its toll on everyday life, TU is shining some important light on our partners in the fly-fishing industry in hopes of sharing with our members and supporters the efforts everyone is taking to adapt and cope with what has become the "new normal" over the last year, and how are TU Business Members are encouraging anglers to get out on the water while still practicing #ReponsibleRecreation.
Scott Fly Rods was on a roll pre-COVID. With saltwater season kicking off, its new Sector rod was coming off the heels of winning Best New Fly Rod and Overall Best of Show at the International Fly Tackle Dealer show in 2019 and was flying off the shelves. Then, Scott president Jim Bartschi got the orders to shut everything down.
Bartschi's first concern went to his family-like employees. He took steps to keep everyone employed and informed with payroll and benefits flowing, but he wasn't sure how long that would last. He touched base with each of them every week, and once Scott received a federal Payroll Protection Program loan, he breathed a bit easier.
After six or seven weeks of Scott factory being shuttered, every employee returned to a new layout with workstations separated, hand sanitizer everywhere and a mandatory mask requirement. With that, the factory got back to work for what is typically a very busy season.
Thanks to fly fishing being a natural way to recreate responsibly, fly fishing manufacturers started to see an uptick in sales. With full inventory, Scott was able to capitalize on the slowly increasing demand for product. Fly shops were happy they could deliver to customers, and Scott was pleased to see demand continue to increase throughout the summer and fall.
With the cancellation of the 2020 IFTD — a platform TU's industry partners use to launch new products for the coming year — Scott had to reimagine how to best launch its years-long effort to introduce its new freshwater rod, the Centric. It coordinated with dealers and distributors, media and internally, with content ready to launch on a specific date. Thanks to this coordinated effort, Scott was able to recover its losses during the downtime early in the pandemic and come out ahead overall for the year.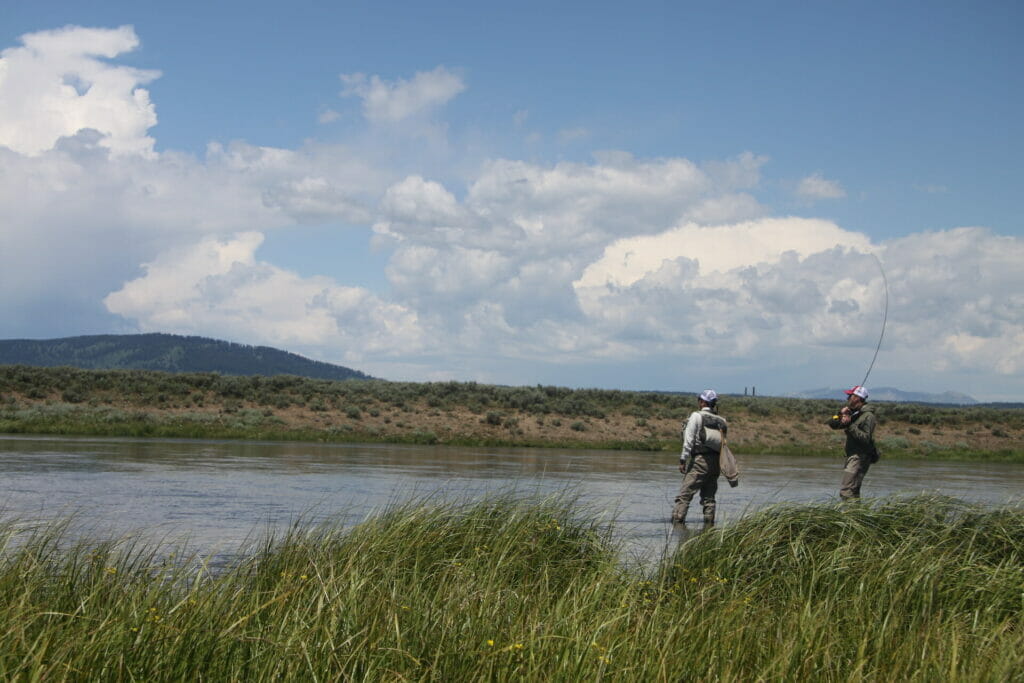 Thanks to #ResponsibleRecreation, Scott was able to stay afloat early on and meet demand once the fishing season really ramped up. Now with much of the product line sold out, plans are to play catch up this winter. Since this virus doesn't seem to be going away any time soon, Scott wants to be in a place to deliver its fly rods to shops across the country to meet the demand for what will, hopefully, be a busy fishing season in 2021.
---
Scott's has good advice for anglers of all stripes
Scott loves seeing new anglers get into the sport and it encourages them to:
Buy all the proper licenses and permits.
Respect the resource, fellow users, and wildlife.
Learn about the role anglers play in maintaining and preserving these places.
As for Scott's advice to seasoned anglers:
See this increased use as an opportunity to build more advocates and supporters.
When meeting people on the water, gently remind them of best practices for:

clipping barbs.
properly disposing of garbage including tippet pieces.
fish handling and more.

Do this from a place of compassion. Remember, were all beginners once.
Encourage them to become members of their local TU chapter or other conservation organization.