Editor's note: To kick off our education series exploring the complexities of water in the West, we interview author and TU's water policy associate for its Western Water and Habitat Program, Sara Porterfield.
How long have you been with TU and what do you work on day-to-day?
Sara Porterfield: I started with TU in October 2019, so I've been working here about a year and a half. My day-to-day work varies quite a bit. I can go from recording a podcast episode to talking with TU field staff about funding for projects to meeting with congressional staffers, all in a few hours. Most of my work focuses on connecting on-the-ground projects to federal policies and programs, such as the Bureau of Reclamation's WaterSMART grant programs, and using TU's project work to inform our advocacy on policy and legislation in the West.
Why do you have so much love for the Colorado River Basin?
SP: My love for the Colorado River Basin started on family road trips from our home in southern California all around the West when I was in middle school. We would visit national parks like Zion, Arches, and Canyonlands and I found the red rock desert of the Colorado Plateau such an intriguing landscape that I read all I could about it between trips. Of course, this meant I started reading and learning about the Colorado River and its central role in the cultural, economic, and environmental history of the region.
In college, I worked for the outdoors program at Lewis and Clark College in Portland, Ore., where I led backpacking and canyoneering trips to the desert any chance I could get. From there, I started working for the Colorado Outward Bound School (COBS) and have been guiding canyoneering and whitewater rafting trips since 2005 with COBS. I learned how to raft at COBS and somehow became the default "Western Waters" talk-giver on course, in which I'd explain the history of water use in the Colorado Basin. Learning how to row while also learning about the river's history gave me a deep connection to the watershed, which eventually led me to pursuing a PhD in Colorado River Basin history at the University of Colorado in Boulder.
I've had some of the most beautiful and the most terrible experiences of my life in the Colorado River Basin, and the complexity of the landscape and its history, both personally and professionally, keeps me committed to this special place.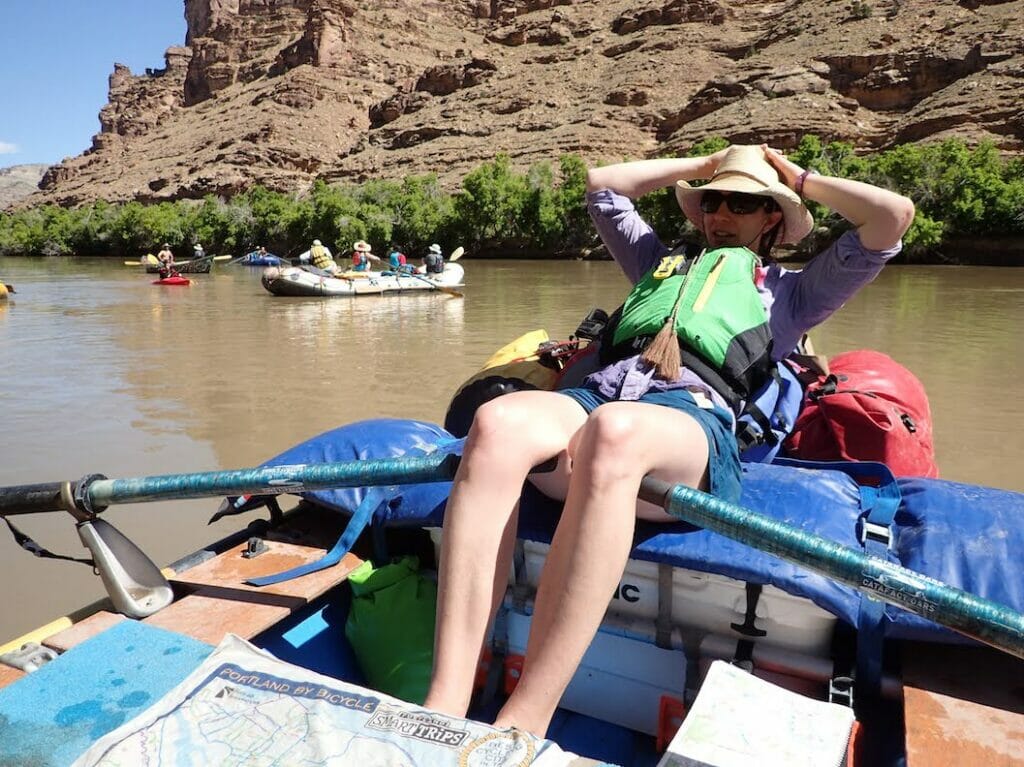 Do you feel now is a defining moment for water in the West? If so, why?
SP: Yes, this is most certainly a defining moment for water in the West. The increasing aridification of the West, in particular the Colorado River Basin, caused by climate change means that there's increasingly less water for those who rely on the river, including tribes, agriculture, municipalities, wildlife, and fish. The way we've done things since the beginning of Euro-American settlement over 150 years ago won't work in the 21st century; we're going to need representation of and meaningful, influential participation by all water users, particularly tribes who have largely been left out of water use decision-making for most of the last century-and-a-half, and 21st Century approaches to these daunting hydrologic and cultural challenges that benefit the environment as well as people.
What keeps you up at night when thinking about water issues?
SP: Despite the six inches of snow that we received on Colorado's Front Range last night, the fact that the majority of the Colorado River Basin is in extreme or exceptional drought and that nearly all of the West is in some level of drought has me extremely worried. Here in Boulder, we experienced weeks of smoky skies and dangerous air quality—not to mention the destruction of and threat to homes and other infrastructure—last summer thanks to some of the worst fires on record in Colorado and throughout the West. I worry that this year we're going to see an even worse fire season due to a below-average snowpack this winter and a continued absence of monsoon rains last year. This lack of precipitation will also translate to low runoff and streamflows, which means potential water shortages for irrigators, restrictions for municipalities, and dangerously high water temperatures for native fish.
What gives you hope when thinking about the challenges facing Western Water?
SP: There's a lot that gives me hope when thinking about these challenges we face. First of all are the smart, caring, compassionate people I work with every day, from tribal members to TU field staff to farmers and ranchers to Reclamation officials to colleagues working for other conservation NGOs. I truly feel honored to work alongside such a wonderful group of people who are committed to a future where the water needs of all communities and the environment are met. Second, I think that we as a culture are shifting how we think about water and how we can best put it to use. With outdoor recreation on the rise even before the pandemic, an increasing number of Americans are experiencing the lands and waters of the West and, in doing so, building a connection to, and hopefully learning about, the landscape and the challenges facing it and the people, animals, and organisms who rely on it.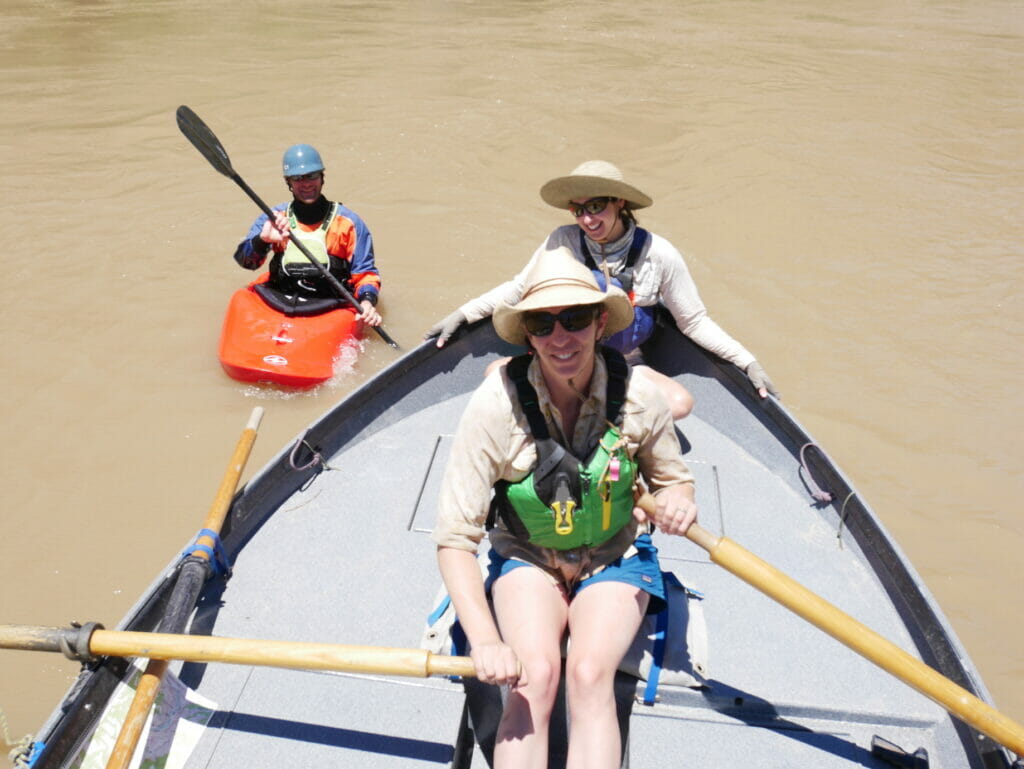 What do you hope readers will take away from our Western Water series?
SP: I hope that readers take away an understanding of and appreciation for the complexity of western water issues. The more I learn about this landscape, its watersheds, and their history, the more I realize there is to learn. I also hope that people realize that change is possible and that, while difficult, we can tackle western water's twenty-first-century challenges, as long as we value and commit to true equity and inclusion and are willing to have hard conversations about what we value, what our goals are, and how we can take care of the rivers and the ecosystems and communities they support.