TU's Hillary Walrath has inspired Wyoming women to connect with rivers
Before she was old enough to attend kindergarten Hillary Walrath knew she would end up working in rivers. So, it was no surprise Walrath went right from grad school to working for Trout Unlimited.
What Walrath didn't expect was that the increasing disconnect with nature among the U.S. population would motivate her to become a leader in the "get outdoors" movement.
"If you asked me 10 years ago if I would be organizing a woman's fly-fishing event, I would have laughed," said Walrath, who works as Trout Unlimited's coordinator for the Henry's Fork of the Green River in Wyoming. "I want to be outside. I don't want to be organizing events."
Women in Wyoming
But it was that combination of working to help nature be its best and helping people learn the confidence to explore the outdoors that led to Walrath's picture hanging up on a wall in the Buffalo Bill Center of the West in Cody, Wyo., as part of the Women in Wyoming exhibit.
Lindsay Linton Buk, an artist and photographer from Powell, Wyoming, set about gathering stories on the 150th anniversary of women having the right to vote in Wyoming in 2019. It is also the 100th anniversary of the 19th Amendment in 2020. The exhibit combines photographs of the women with audio interviews and will be on display through Aug. 2, 2020. The interviews can also be listened to in podcast style on the website.
"I first came to know about Hillary because her husband, Nick Walrath, submitted a moving nomination for her on my website, WomeninWyoming.com. " Linton Buk said.
"Nick shared Hillary's mission to create win-win solutions for farmers, ranchers and wildlife, as well as her passion project, The Seedskadee Women's Fly Fishing Float event, which Hillary founded and continues to push forward each year to empower more women and their families to learn to fish," Buk said. "I'm so inspired by women in our state who step up, take action, and by doing so, make an impact in their own unique way. Hillary does this every day, which is why I felt compelled to share her story for the project and make more people aware of the important work she is doing in Sweetwater County.
Humbling experience
Being a part of the exhibit with a Supreme Court Justice, politicians, artists, authors and community leaders was kind of surreal for Walrath.
"It has been very humbling. The whole project is very inspiring," she said. "Listening to each of the stories; they were so personal, but there was also a similar theme of working hard and sticking with your passion. I'm so proud to be a part of it."
After years of working with landowners, state and federal agencies and wildlife managers on the Henry's Fork River in southwestern Wyoming, Walrath came to a realization.
"Being in a river, on a river or near river is my happy place. It's where I want to be with my family; with my daughters," she said. "I realized people need places just to disconnect. Technology is great, but it doesn't solve all our problems. Sometimes getting away from technology is the real answer."
Walrath also noticed something else. While her family was out on the water, she rarely spotted other women fishing. In 2013, Walrath took on the role as chair of the Wyoming Council of Trout Unlimited's Women's Committee. In 2014, she reached out to the Seedskadee Chapter of Trout Unlimited from Rock Springs for help and put on the first Seedskadee Women's Float.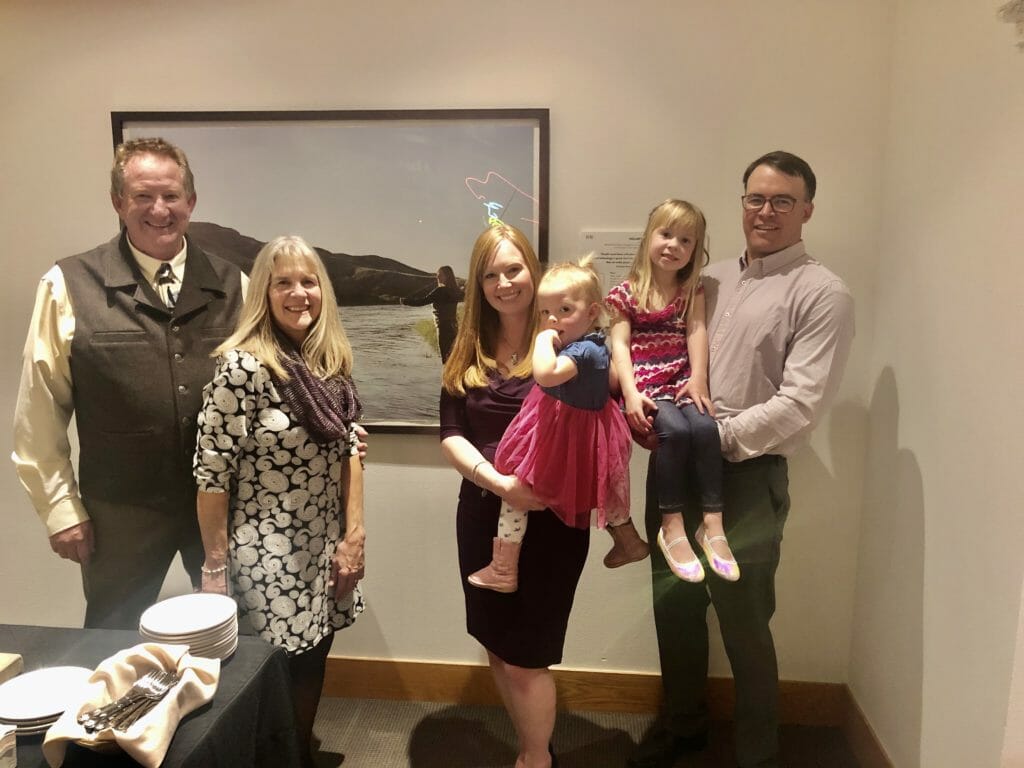 Five years later more than 120 women have participated in the float on the Green River as it flows through Seedskadee National Wildlife Refuge. In 2018 Sweetwater County Travel and Tourism asked if the annual float could serve as the headliner for and special event recognizing the 150th anniversary of Wyoming's Women's Suffrage.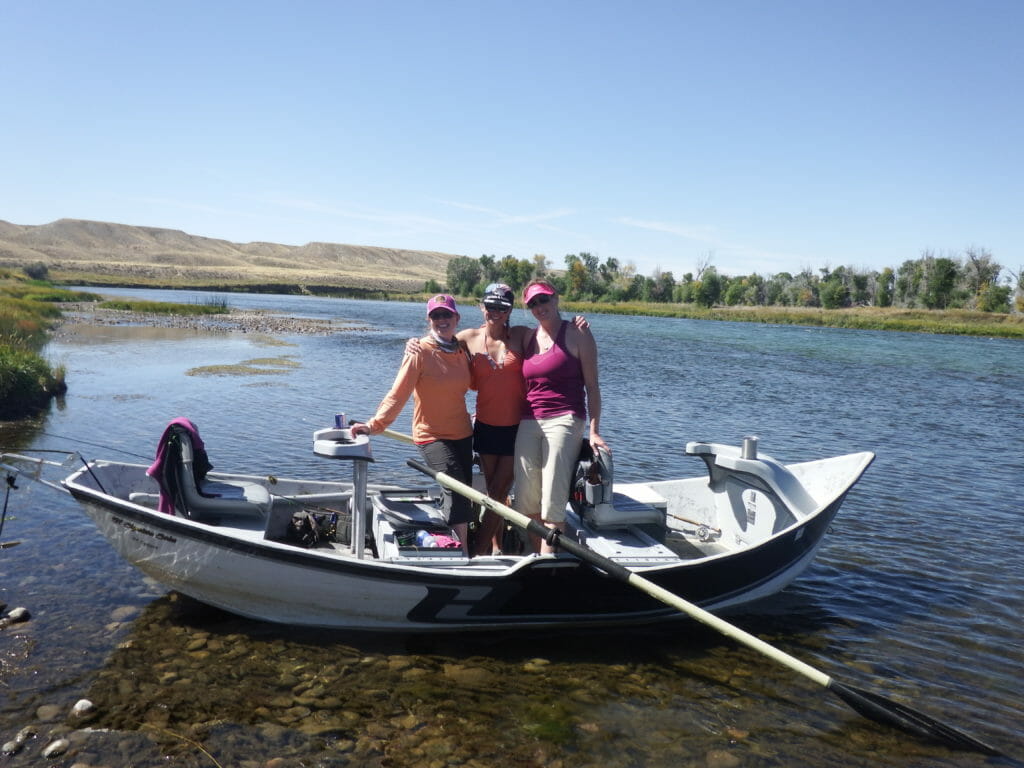 Strong connections
Spending time on the water with women who always wanted to try fly fishing, but never felt there was an easy way to learn, was fun and inspiring for Walrath. The real reward, however, came after the events when she heard and saw some of the participants back on the river.
"One woman loved it so much, her family bought a drift boat and they learned to row. They have been fishing ever since," Walrath said. "Knowing the special experiences they have now that they maybe would not have had otherwise is so rewarding for me and all the people who help us put on the floats.
"It is making a difference not just for their family, but for all of us. Many of the participants didn't even know we have this oasis in a national refuge not far from their homes."
Role Models
The confidence to explore the outdoors is something Walrath learned while living on the banks of the Lochsa River in Northwestern Idaho during her youth. Her mother worked for the Forest Service and her father took her hunting and fishing at every opportunity. The combination gave Walrath the foundation she needed to feel comfortable in wild places and the passion to want to work in those places.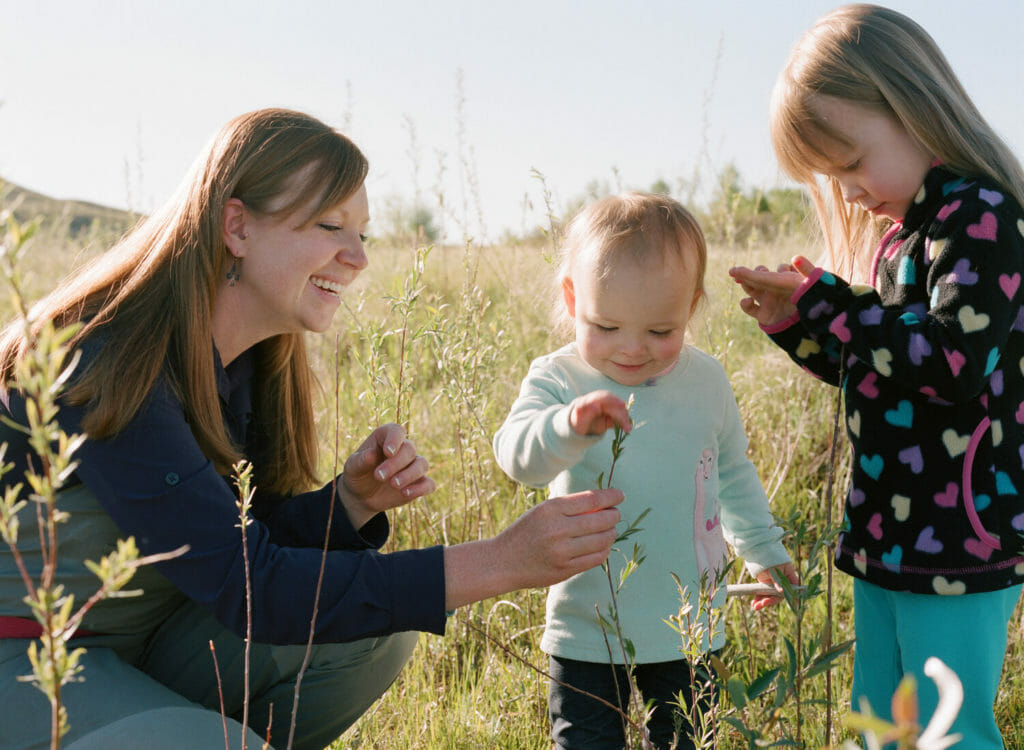 "It is important women are allowed the opportunity to develop a love for the outdoors because I think in most cases they are the influencers of the family," she said. "They are often the ones who say we are going to do this for our family vacation, or this is what we are going to do with our free time. Connecting people to wild places is more important than ever. It can be the most beautiful place in the world but if no one knows about it they are not going to care if goes up for sale the highest bidder."
Brett Prettyman is the Intermountain Communications Director for Trout Unlimited. His first trip as a Trout Unlimited staffer included a float with Hillary and Nick Walrath on the Seedskadee National Wildlife Refuge. It remains one of his favorite TU memories.