He was 21, just a young kid from the deep woods and crystal rivers of western Oregon. Beside him were other young men just like him with similar hopes and dreams. Kids from the cities and farms, forests and rivers, deserts and canyons of America. Staying alive was a challenge. Staying sane was even harder.
When Frank Moore marched over the shattered hulk of a bridge that crossed Normandy's Sélune River on a June day in 1944, he saw something that helped him cope with the war he was in: salmon. There, swimming beneath the bridge in the middle of a battlefield, was an Atlantic salmon, a living, moving miracle. Leaning against a nearby building was a fly rod.
Years later and back home safe in Oregon, Moore would recount that story, remembering how much he wanted to pick up that rod and cast to that fish, as he had cast to many salmon and steelhead on his native waters in the United States. That fish in war-torn Europe sharpened his focus, made him think of home and of his new bride, Jeanne, who was waiting for him on another river of salmon. He wanted to fish, sure, but he was on a mission to liberate France from the clutches of Nazi Germany and there would be no stopping to fish until the job was done.
One of the last surviving members of the D-Day Invasion, Frank served in the 453rd automatic weapons battalion of the Army's 83rd Infantry in World War II, a group of young men who not only landed on the beaches, but fought all the way to the Battle of the Bulge and end the war on the European Theatre.
Like many of his fellow soldiers in World War II, Frank Moore left a lot of his buddies behind on foreign soil. He will tell you that those left behind were the real heroes and that he was just lucky. He came back home. Back to western Oregon and back to his beloved young wife. They built a life, a family, a business, a reputation. The centerpiece of that life was a river: the North Umpqua and the business was the famous Steamboat Inn on the banks of that legendary steelhead water.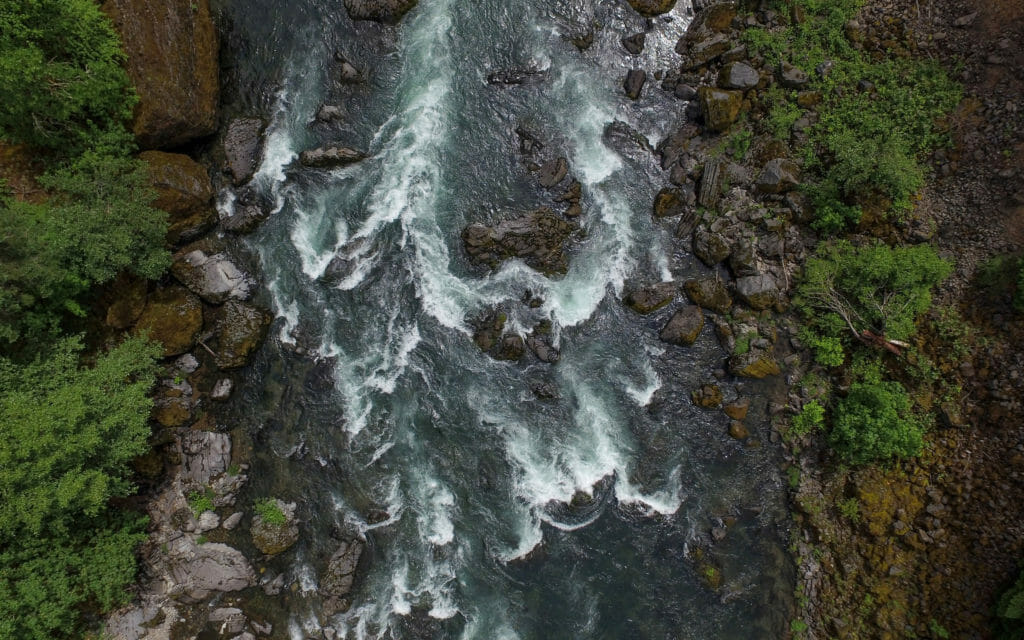 Today, three-quarters of a century later, Frank is widely recognized as the dean of Northwestern steelhead fishing. He and his wife, Jeanne, are in their 90s and still find solace in the forest, the river and the fish that swim there. They have earned a living from the land and have stood up for good management of the river, the fish and the surrounding forests for all of their lives. And they've always fought for the river and its fish. In the logging days of the 1970s and 80s, Frank and Jeanne were disturbed by what they were seeing from the rampant clear-cuts in western Oregon. Rivers were choked with silt from soil stripped of trees. Buffers around drainages were nonexistent. Steelhead and salmon returning from the sea found their breeding grounds buried, changed, destroyed. Frank was instrumental in a documentary that showed on national television called Pass Creekand with that film and a projector, he flew in his own plane around the country, organizing anglers and others who cared about wild fish and wild rivers. In many ways, Frank was back on a battlefield again, Jeanne at his side. Now, many years after that battle and others, they are being recognized for their accomplishments and for a life dedicated to conservation of the country's natural resources.
The Moores, of ldleyld Park, Oregon, are the honorees of the Frank and Jeanne Moore Wild Steelhead Sanctuary bill that will protect 100,000 acres of critical habitat on the North Umpqua River. The river provides some of the cleanest and coldest water In the entire Umpqua River drainage of western Oregon. For anadromous fish like salmon and steelhead, cold water is life itself in an increasingly warm climate. The legislation, coupled with work from Trout Unlimited scientists, will ensure that the river will remain as it is today, a permanently protecting drainage set aside for salmon, steelhead and people.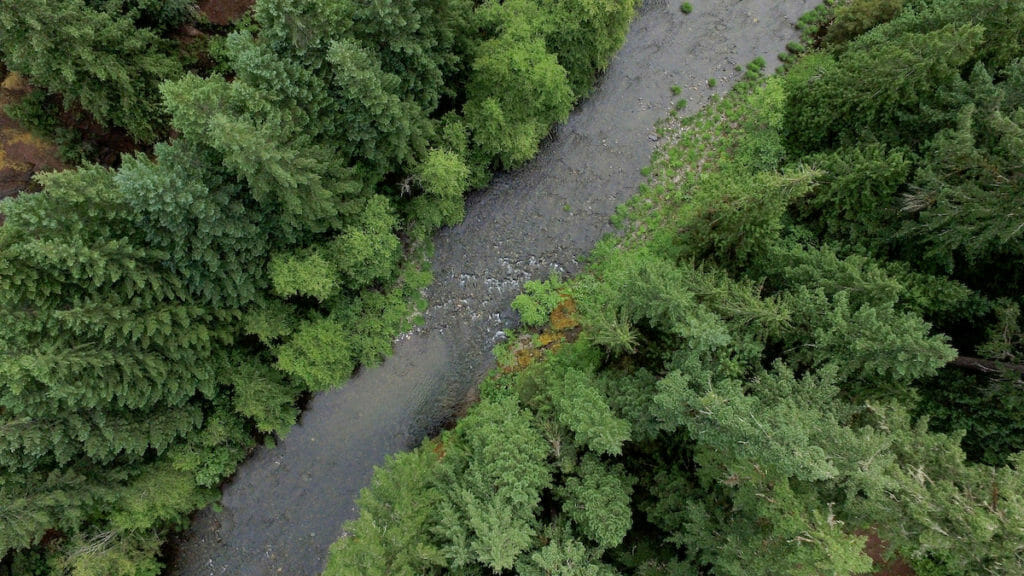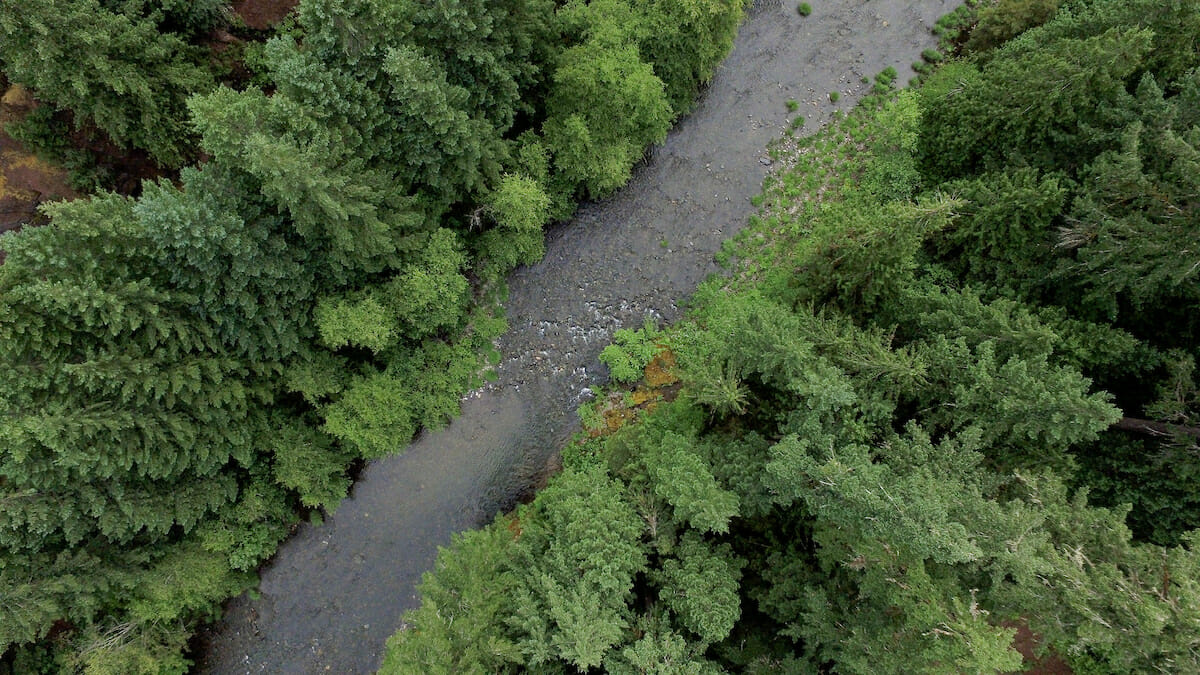 Congress has failed to pass this legislation in two different sessions, but it will be introduced in a third in 2019. This dogged effort, years in the making and with determination as a prime ingredient, is typical of the kind of work that Trout Unlimited does to protect a finite resource. The protection work we do calls for endurance, passion, expertise and commitment.
At the end of the day, protecting places is about people. People like Frank and Jeanne Moore. But also about generations of Americans past, present and future. The protection of our natural resources is something that Trout Unlimited has played a significant role in for decades, from keeping oil and gas exploration out of fabled cutthroat trout headwaters in the Wyoming Range south of Jackson, Wyoming, to securing critical cold water trout habitat in the Pine Forest Range in Nevada, to a new wilderness area on Hermosa Creek southwestern Colorado, home to the seldom-caught Colorado River cutthroat trout, to protecting wild brook trout populations from rampant development in the Marcellus shale country of Pennsylvania, Trout Unlimited is a leader in bringing sportsmen and women to the table to get things done.
Conservation of our precious natural resources is a deeply American value, the same kinds of values that Americans like Frank Moore fought for, and a value, above all else, that is about people and their places.