TU, BLM ink $8.867 million partnership for watershed restoration across the West.
For over a decade, Nick and Hilary Walrath have been a power couple of Wyoming water restoration, working with landowners, universities, state and federal agencies, and local contractors to restore and enhance the Green River watershed where they call home. Both raised in Wyoming, they met as fisheries students and have continued their work with Trout Unlimited improving water quality and habitat access for native cutthroat trout.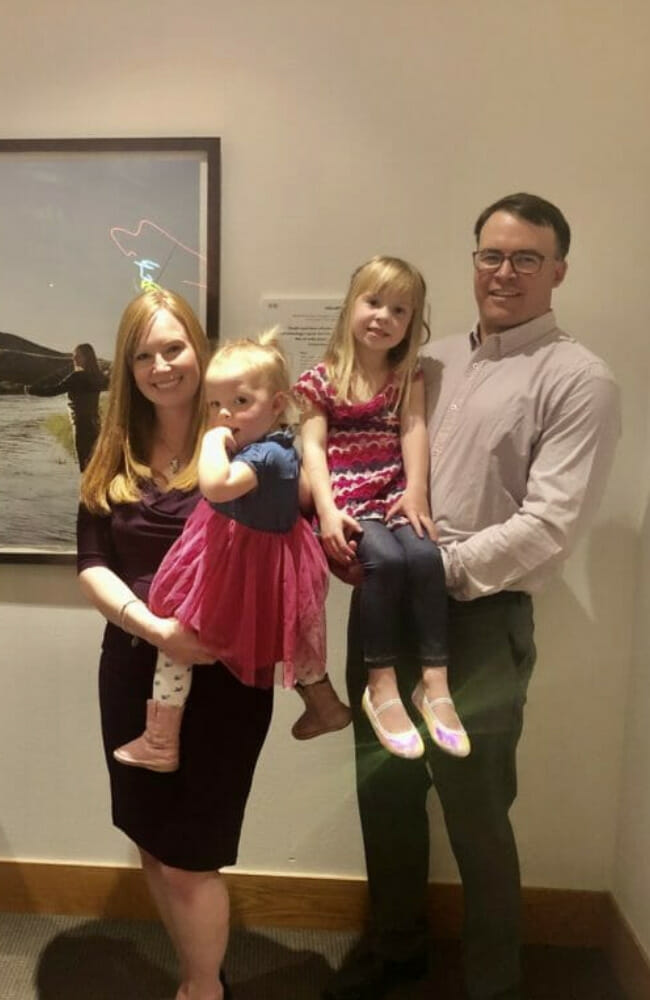 Nick Walrath is the Green River project manager for TU. One of his major focuses for the past decade-plus has been the restoration of Muddy Creek, a high steppe coldwater tributary of the Green River. He's worked on it since coming to Trout Unlimited in 2010 and even assisted with graduate work on it before that as a student at the University of Wyoming. He then worked with the Wyoming Game and Fish Department (WGFD). He brought those experiences to Trout Unlimited, which has served him and the trout well through collaboration with the University of Wyoming, the WGFD and the Bureau of Land Management (BLM).
"There's some really good things happening on Muddy Creek, but it's going to get even better in the next 10 years," Nick said.
Investment is key to projects 
A new 5-year, $8.867 million agreement between the BLM and Trout Unlimited will expand work like this across the West. In areas such as the California-Great Basin, Columbia Pacific Northwest and Colorado river systems, including the Green River Basin Resilience Project, process-based restoration will enjoy this funding boost. The BLM investment can often leverage greater funding matches and investments from other partners to get even more accomplished on the ground.
Process-based restoration includes techniques such as building beaver dam analogues, which add woody debris and complexity to river systems to mimic the effects of beaver dams and raise the upstream water table in arid regions. The agreement will allow 25 beaver dam analogues to be installed in the Green River basin, one of dozens of projects funded across the West.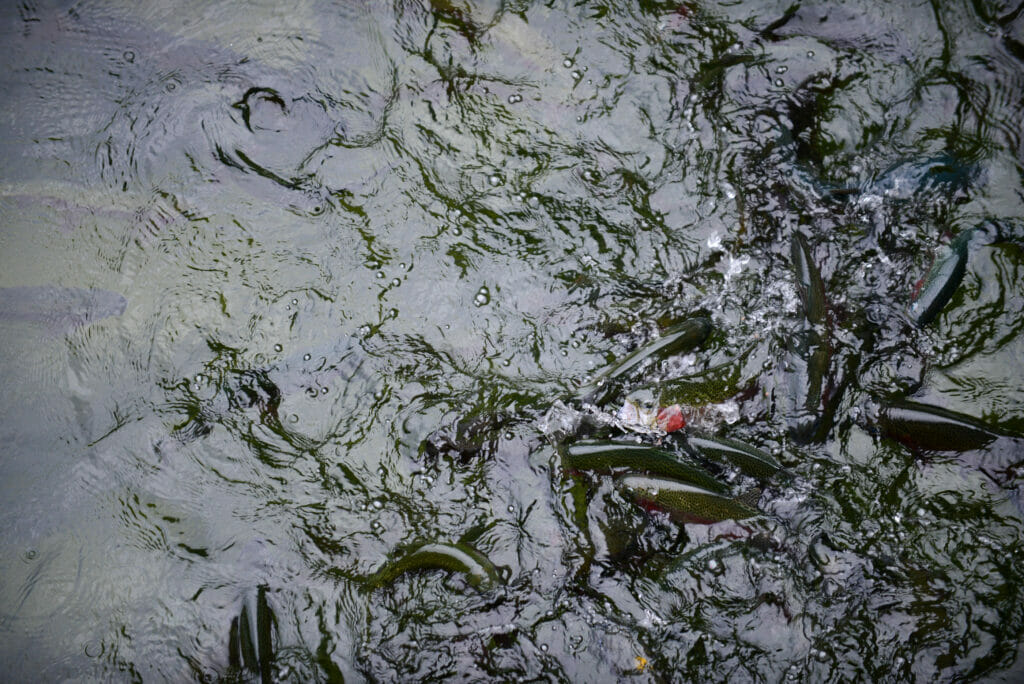 "Climate change and severe drought are having devastating impacts on our water resources in the arid West, affecting both people and fish," said Chris Wood, Trout Unlimited President and CEO. "By reconnecting and restoring aquatic habitat, we can help wild and native trout and salmon survive and thrive in the face of climate change. We appreciate the strong partnership we have with the BLM to conserve our public land water resources for current and future generations."
Funding for the new BLM initiative comes from the Inflation Reduction Act of 2022 and adds to TU's capacity to implement on-the-ground restoration projects across the country for wild and native trout and salmon.
The Walraths bring expertise to watersheds 
Hillary Walrath is the Salinity Control Coordinator for the Henry's Fork of the Green River, a joint position with the Natural Resources Conservation Service that she has held for the past 10 years. The Henry's Fork was identified as a major contributor to salinity in the Colorado River in 2013. She works with landowners, ranchers and farmers, employing strategies to reduce both water usage and salt runoff. She also helps identify habitat replacement opportunities when artificial wetlands are impacted, like diversion improvement projects that open seasonal passage barriers for native cutthroat trout. One project she worked on with the Wyoming Landscape Conservation Initiative, installed a barrier on BLM land to prevent the passage of nonnative species into cutthroat trout habitat.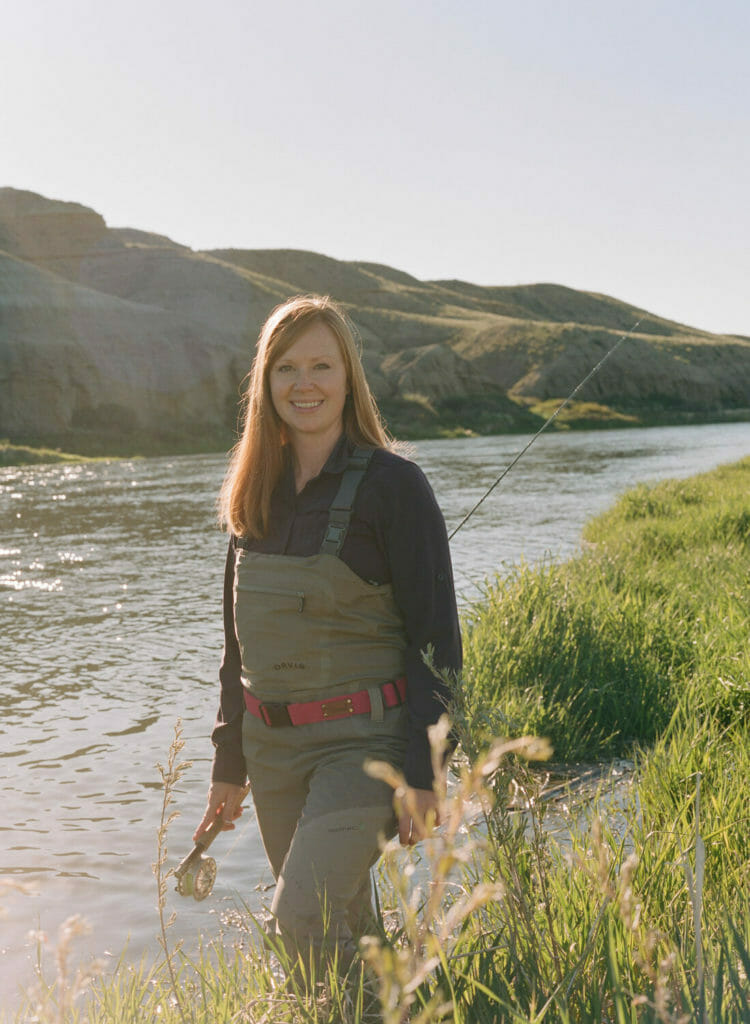 The work is rewarding for the Walraths, both as Wyoming parents and anglers.
"It's very rewarding to know that you're not just doing a job and that it's really having an impact for other people, for future generations, for the landowners and everyone that relies on that water," Hilary said.
However, they wouldn't be able to accomplish this work locally without excellent local contractors like Brett Carlson, owner of Iron Horse Construction in Evanston, Wyoming, and engineer Chad Espencheid of Arrow Land & Water in Big Piney, Wyoming.
Carlson is a fearless and highly skilled heavy equipment operator and Espencheid is working on a large watershed diversion project on the Henry's Fork. Hillary describes them as a "dream stream team."
"Brett's just a phenomenal contractor and we use Chad all the time. They're both great, great people to work with."
With landowner, agency, university, local contractor, and Trout Unlimited collaboration, Nick and Hilary Walrath are restoring the Green River watershed for native cutthroat trout and future generations, including their own.