By Jesse Vadala
When Trout Unlimited undertook a restoration project on the Little Beaver Kill in Livingston Manor, trout were to be just one of the beneficiaries.
The restoration project is part of a bigger vision to reduce flooding in the Town of Livingston Manor. It is also part of TU's longstanding efforts in the Delaware River watershed, which include increasing protections for tributaries, restoring habitat and reconnecting stream segments divided by barriers.
The Little Beaver Kill flows five miles from North Pond through both densely wooded forest and rural developments before entering the Willowemoc Creek, in Livingston Manor, N.Y. This small tributary joins the Willowemoc just a few miles downstream of the DeBruce property, where George LaBranche drifted one of the earliest known iterations of the now world-famous Catskill dry fly in 1899.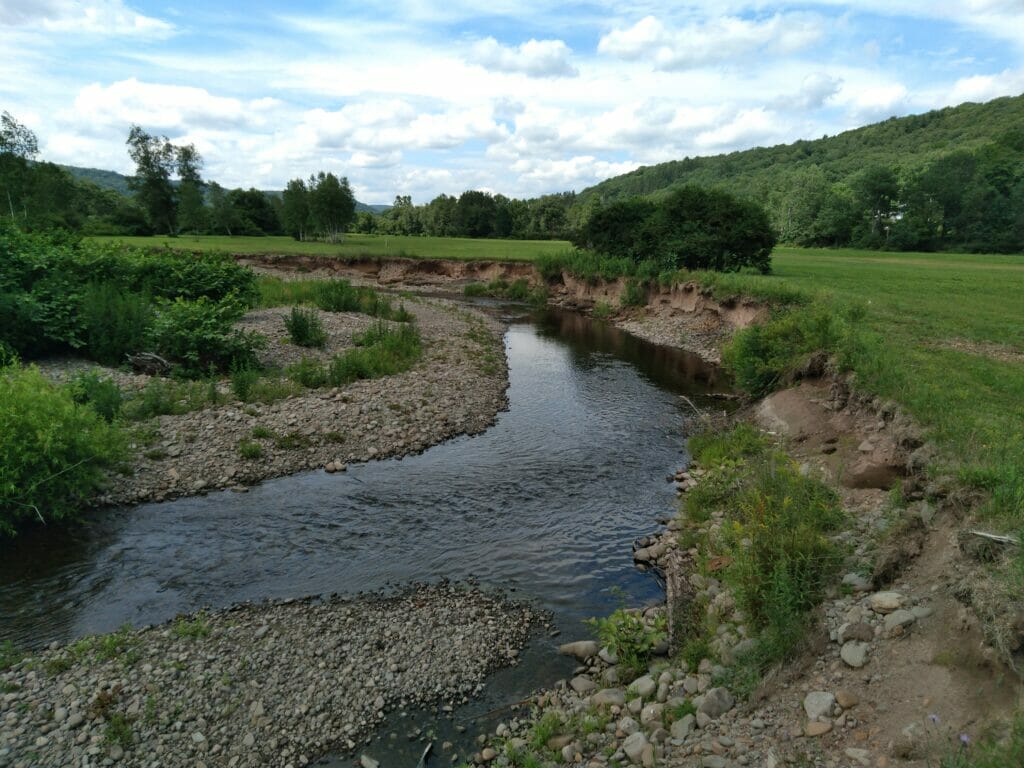 The Little Beaver Kill restoration project was completed in September 2021 in partnership with the US Fish and Wildlife Service. The USFWS/TU team has been working together on projects throughout New York and brings to the table a diverse and interdisciplinary team approach to restoration. The goal of the Little Beaver Kill project was to address landowner concerns by stabilizing the eroding banks and improving habitat for trout.
Local contractor Rich Barnhart installed 800 linear feet of wood to help stabilize the bed and banks. The stream banks were re-designed and modified to re-connect to the surrounding floodplain, which will dissipate energy as high flows spread out on the adjacent floodplain.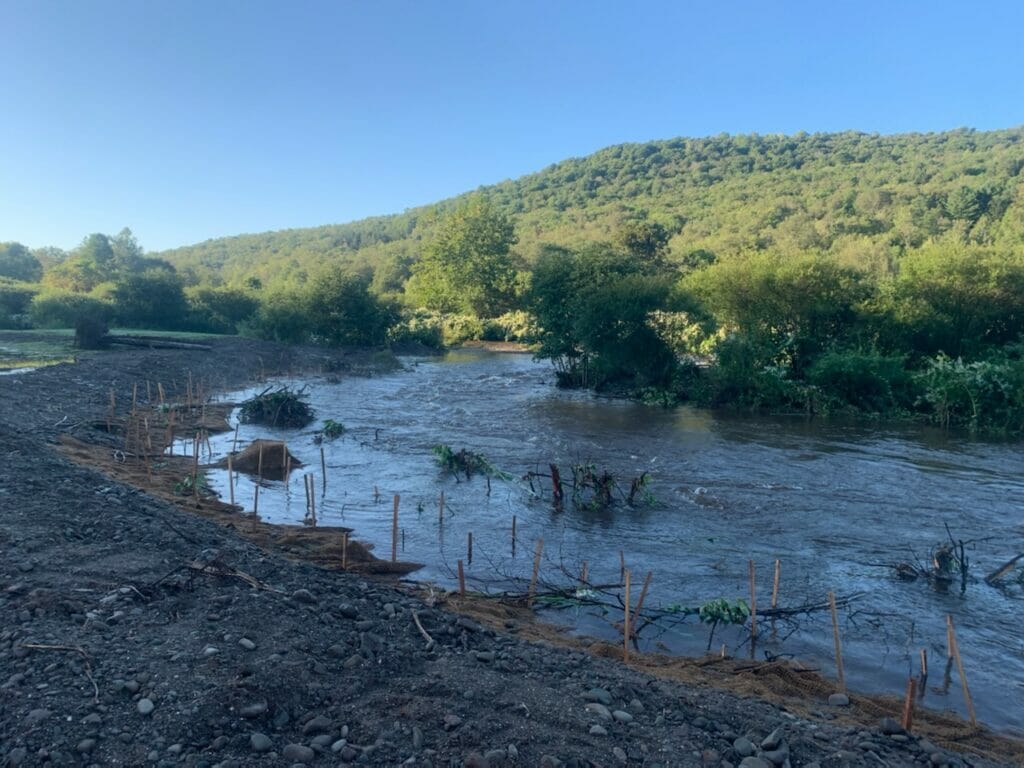 A bank project of this nature can be accomplished with a variety of materials. In this case, large stone structures, downed tree limbs, and root wads were used to reinforce the eroding bank sections. Additional instream grade control provides stream bed stability and riparian trees were planted to help stabilize the banks and provide shade to the stream.
Not only did the project improve the condition of the Little Beaver Kill but it provided a rallying point for the community, which became engage through volunteer opportunities.
A TU network of volunteers and staff have rallied to protect coldwater resources for many years in New York, where a diverse collection of lakes and rivers has provided generations of sustenance, overcome tremendous industrial and agricultural pollution, helped give birth to fly fishing in America, and provided a sense of home to all who wander their banks.
Massive storms that flooded the state's rivers over the last few decades, such as hurricanes Irene and Ida, have permanently reshaped the features of many famous trout streams in their path. Due to climate change, air and water temperatures have continued to intensify at an alarming rate, making healthy, connected waterways ever more important.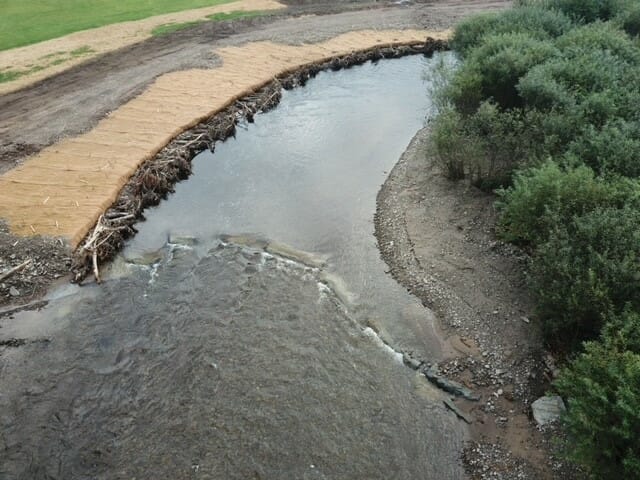 Anglers will find stocked brown trout throughout the Little Beaver Kill, along with a quiet escape from the larger and heavier pressured streams within the region. With TU's ongoing efforts to restore the Little Beaver Kill with riparian trees and improved stream dynamics, we hope to see more trout holding over and finding the necessary habitat to spawn in the seasons to come, improving the stream's population of native and wild trout.
Volunteers will have an opportunity to work on the Beaverkill this spring as part of TU's larger goal of
hosting 100 tree planting events across the country between April 17th and May 1st, in support of both Arbor Day, Earth Day, and our National Volunteer Week.
A tree planting event presented by The Arbor Day Foundation will be held on the Little Beaver Kill on April 30. Stay tuned to tu.org/events and @northeastern_tu on social media for more details. 
Jesse Vadala is TU's engagement coordinator in Connecticut and New York. He can be reached at jesse.vadala@tu.org.