You've read a thousand and one stories about fathers and sons fishing. For the summer issue of TROUT magazine, we asked our contributors to turn their attention to the ways we share what we love with our daughters. For the cover, we chose a disarming photo of a girl, Lily Chang, clearly having the time of her life on a float trip.
The image came courtesy of her mother, photographer Beth Chang. Her husband, fellow photographer Sammy Chang, shared the story of how that image came to be.
In 2018, our trip out West found my wife, Beth, 32 weeks pregnant, and our toddler, Lily, not quite three years old.
It took us a few attempts to find a willing guide, but River's Edge Outfitters in Bozeman managed to connect us with an incredibly patient and graceful guide, Tim Schwarze. We loaded up the cooler with snacks, PB&J's, and lollipops, and off we went down the lower Madison, not knowing what to expect.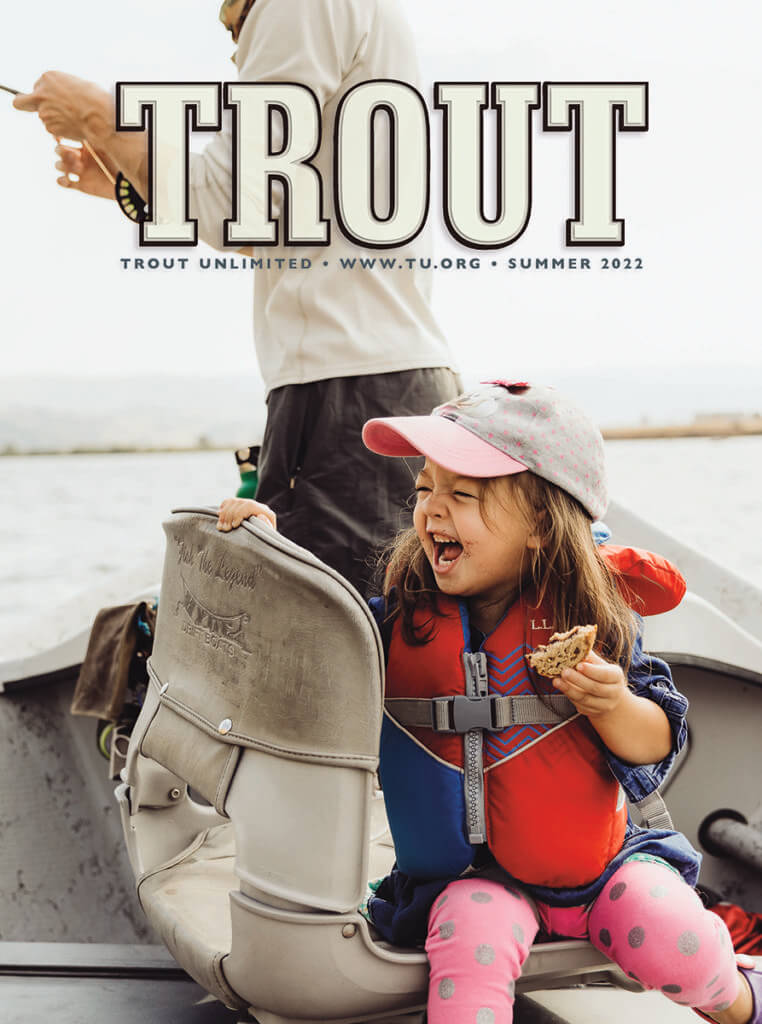 It turned out to be one of the most memorable days of my life, and not for the reasons an angler would expect. Lily enjoyed every second of this trip, talked Tim's ear off, and threw rocks whenever we stopped for a break.
We caught plenty of beautiful trout and a few whitefish, but my most vivid memories are of Lily enjoying the simplest of things, the way only a toddler can. Like a float-trip PB&J smeared happily on her cheeks.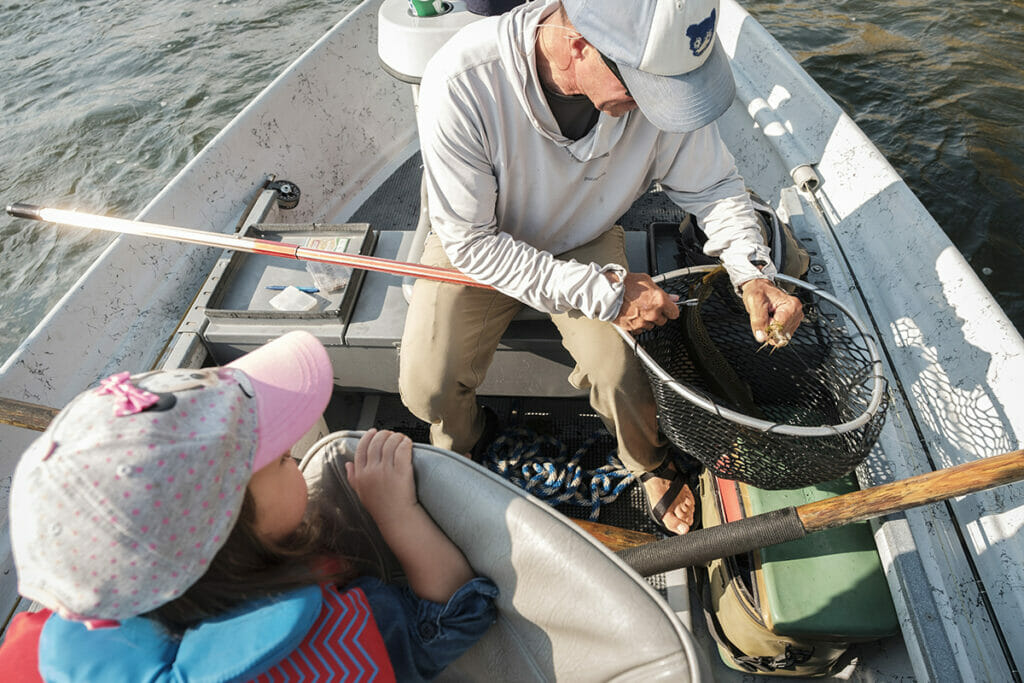 This series of stories about daughters originally appeared in TROUT Magazine.