By Rob Catalanotto, Laura Ziemer and Steve Moyer
After weeks of negotiations, the US Senate and House recently approved a massive appropriations bill to fund the government through fiscal year 2020. The deal averted a government shutdown, which was set to take effect on December 20 had Congress had not taken decisive action.  
TU field staff and volunteers leverage modest federal conservation program dollars, from several different federal agencies, to improve water quality and make fishing better across the country — from the Chesapeake Bay to the Puget Sound. Nearly all of those critical programs were held steady, or received significant funding boosts, from the new appropriations law — a huge win for Trout Unlimited, our public and private lands systems, and conservation. 
As we start the new year, we want to give thanks to our TU volunteer advocates who have made this possible. For several years TU and our member advocates have aggressively defended funding for the programs highlighted below in the face of ill-conceived cuts proposed by the Trump Administration. Passage of this bill will hopefully put to rest future threats of drastic cuts to the good programs.
Further, TU is thrilled by the bipartisan leadership demonstrated to get the bill passed and commends House and Senate leaders of both parties. Congratulations and thank you to appropriations Committee and Subcommittee leaders, including Senators Shelby, Leahy, Murkowski, Udall, Alexander and Feinstein, and Representatives Lowey, Rodgers, McCollum, Joyce, Kaptur and Simpson. Finally, although we sharply disagreed with a number of President Trump's initial funding cut proposals, in the end we appreciate that he signed the bill into law.
See below for more details on the good news for conservation program funding:    
Key Programs for Trout Unlimited:  
Partners for Fish and Wildlife: $56.95 million 
Partners for Fish and Wildlife is a placed-based program administered by the U.S. Fish & Wildlife Service that funds partnership projects between private landowners (such as ranchers and farmers) and state and local partners, such as Trout Unlimited, to restore native aquatic species, like trout and salmon, and their habitats. Through this program TU has done outstanding habitat improvement work with farmers, ranchers and landowners in such diverse places as the upper Potomac River watershed in West Virginia and the Blackfoot River watershed in Montana. In FY20, the Partners Program received an increase of $5.32 million, nearly a 10% increase in funding.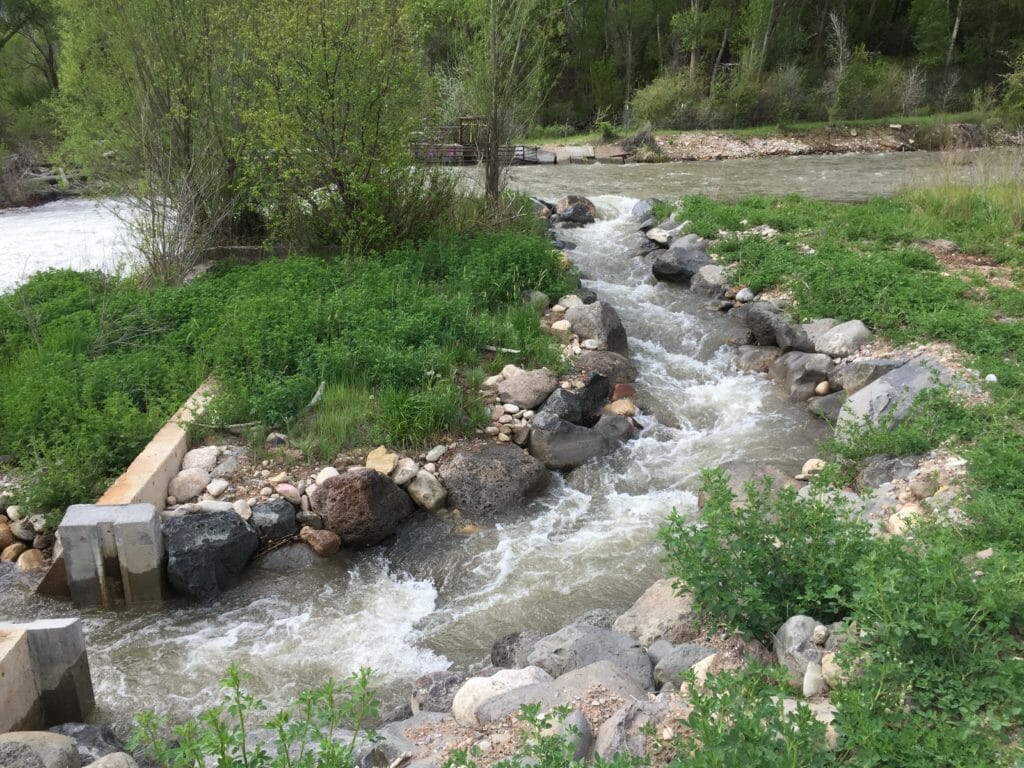 Fish and Wildlife Service's Fish Passage Program: $18.6 million
Trout Unlimited partners with federal agencies, states, tribes, private landowners, local governments and other partners to restore native fish and other aquatic species to self-sustaining levels by reconnecting habitat that has been fragmented by barriers such as like undersized culverts and bridges. Click here to see how habitat reconnection plays a fundamental role in Trout Unlimited's mission. The Fish Passage program received nearly a 25% increase in funding.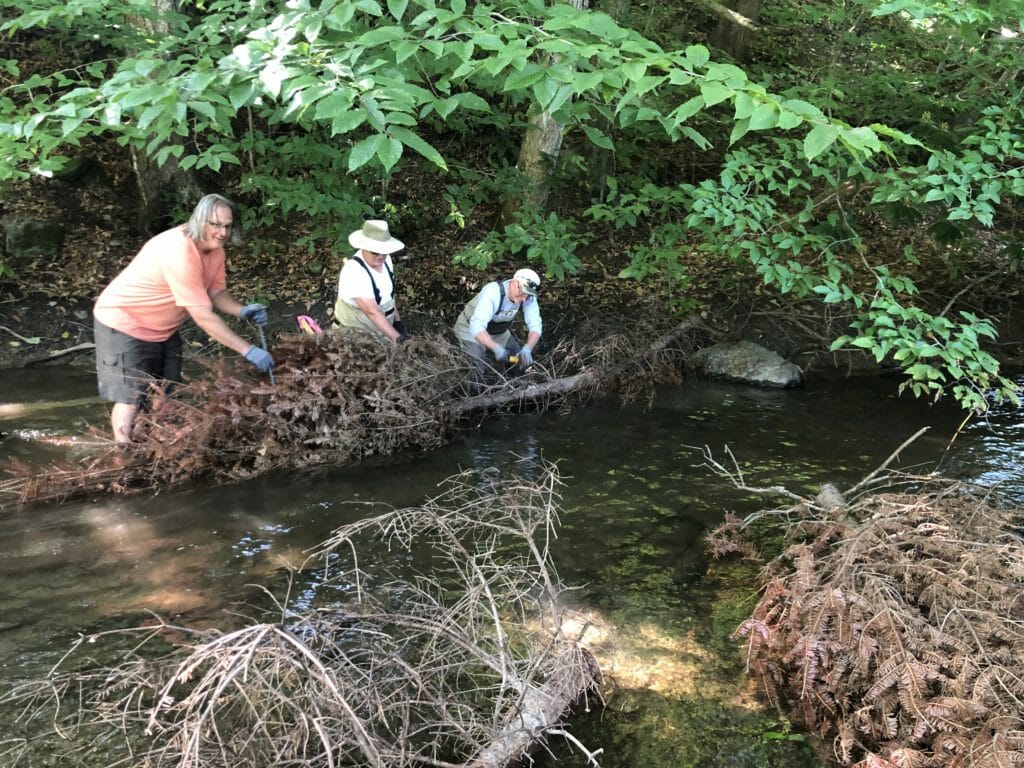 Land and Water Conservation Fund: $495 million 
Last year, TU worked closely with the broader conservation community to secure permanent federal authorization for the LWCF, one of the nation's bedrock conservation programs. We are happy to see Congress worked hard and in a bipartisan fashion to secure the highest funding level the program has received in 15 years. Click here to learn more about the Land and Water Conservation Fund.  
EPA Great Lakes Restoration Initiative: $320 million  
The Great Lakes Restoration Initiative is a dynamic, multi-stakeholder effort to protect and restore the largest coldwater resource in the world. Critically, the legislation also includes $25 million for Asian carp management (USFWS) and over $10 million for Asian carp research (USGS). Click here to see how Trout Unlimited works to stop the damaging spread of invasive Asian carp.  
EPA Chesapeake Bay Program: $85 million 
The upper reaches of the Chesapeake Bay offer some of the most pristine and intact Eastern brook trout habitat in the nation. Of the $12 million boost — representing a 16% increase to the program — $6 million will go to the program's Small Watershed and Innovative grant programs, which TU utilizes to improve water quality aquatic habitat in the Bay's headwaters, such as those in the upper reaches of the Potomac featured in the TU film "A Nation's River."
Delaware River Restoration Fund: $9.7 million 
In FY2020, the program received a significant $3.2 million increase. Trout Unlimited has received $1.5 million in grants from this program since it was created in 2016. Funds go to on-the-ground stream projects that preserve water quality, restore aquatic habitat, protect the watershed's wild trout fishery, enhance river-based recreation, and mitigate the damaging impacts of flooding.  
Bureau of Reclamation WaterSMART's Water and Energy Efficiency Grants program: $55 million (62% increase) 
TU has worked hard to help the Colorado River and its trout-bearing tributaries during severe drought conditions. TU celebrated passage of a bill to help fix the problem via an historic drought agreement for the Colorado River Basin reached earlier this year. Funding and tools to conserve water are more important than ever so we were pleased by the substantial increase in drought-related funding included in the new law.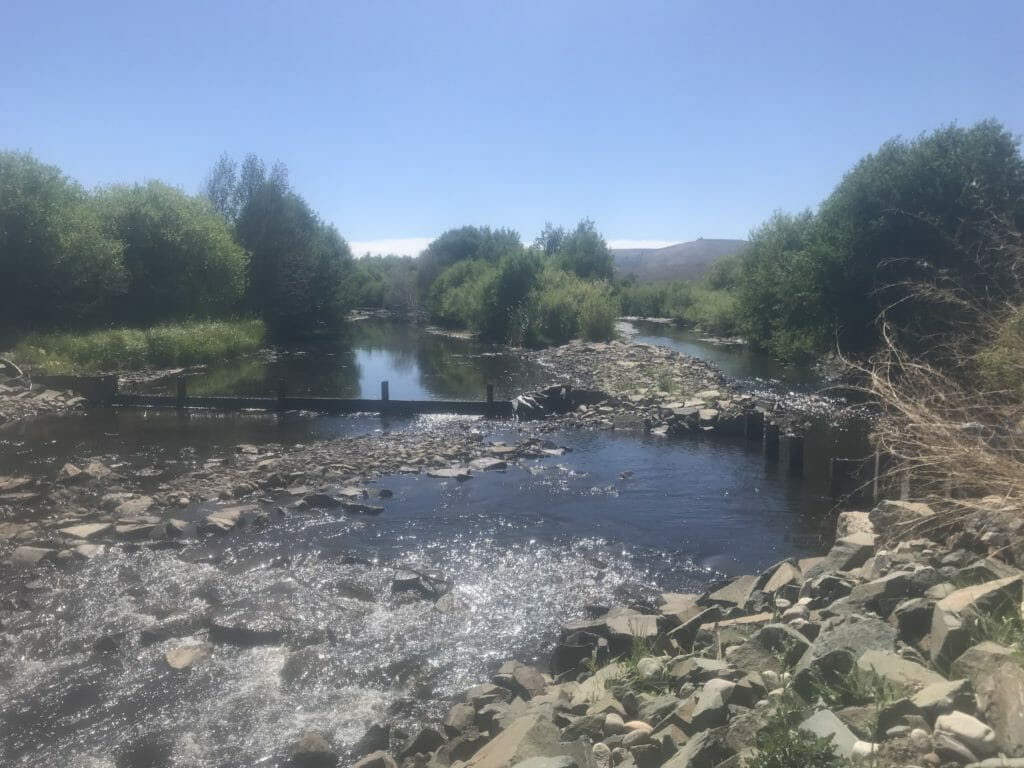 TU also worked to ensure that Reclamation's investments in irrigation infrastructure through its WaterSMART program help respond to water scarcity conflicts. Importantly, report language included from the Senate Energy and Water Appropriations bill (Senate Report 116-102 at page 65) expresses the Committee's concern that many of the projects Reclamation funds through its Water and Energy Efficiency Grants fund projects that "may increase water scarcity at the basin scale by allowing conservation grant recipients to use conserved water for consumptive use. The Committee directs Reclamation to ensure that all projects funded under 42 U.S.C. 10364 are in compliance with 42 U.S.C. 10364(a)(3)(B) and to articulate the use of the conserved water with its annual award announcements."
This report language will help guide Reclamation's project investments to comply with existing law and ensure conserved water provides drought relief at the basin scale.
Washington's Yakima River Basin Collaboration Supported
For over two decades, TU has been an active member of the Yakima River Basin collaborative effort to restore the watershed while also supporting vibrant and sustainable agricultural production in the basin. Senate report language also encouraged Reclamation to implement the Yakima River Basin Integrated Water Resource Management Plan: "The Committee supports the Yakima River Basin Integrated Water Resource Management Plan. This innovative water management plan represents years of collaboration in the Yakima River Basin among stakeholders including Reclamation, the State of Washington, the Yakama Nation, irrigators and farmers, conservation organizations, recreationists, and local governments to address water supply needs for agriculture, fish and wildlife, and municipal use. The Committee encourages Reclamation to move forward on implementing authorized components of the plan." (Senate Report 116-102 at page 65).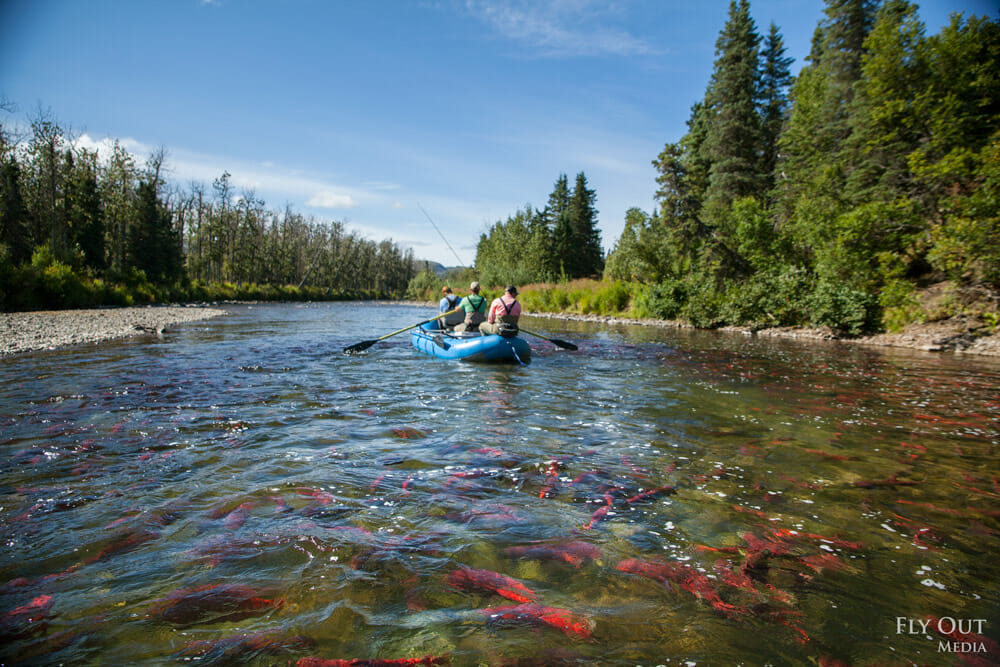 TU applauds the work of several key members of Congress who used the appropriations process to try to compel the Army Corps of Engineers to do a better job of analyzing the proposed permit, via the Corps' DEIS process, to mine in Bristol Bay, Alaska's world-class salmon and rainbow trout fishery.
Representative Jared Huffman (D-CA) was successful in getting a provision in the House version of the bill that would have cut off funding for the Corps' permit analysis because of the tremendous waste of federal funds on such a poor process. This provision was dropped in the final bill, but Sen. Lisa Murkowski (R-AK) was successful in getting report language included in the new law specifically directing the Army Corps of Engineers to address the concerns identified by agencies like EPA and the Department of the Interior that called the draft EIS "so inadequate that it precludes meaningful analysis."
The report language directed Army Corps to include more robust scientific analysis, and take comments from stakeholders, especially Alaska Natives, into account. Referring to "gaps" and "deficiencies" in the draft EIS, Sen. Murkowski said, "If they are unable to address them, then a permit should not be issued." TU will continue to use every legal and legislative tool available to try and stop the ill-conceived mine.
While 2020 will be a momentous and controversial year in many ways, we hope that it will be a calm year on the appropriations front, and the funding that fuels our effective field work will continue to flow smoothly. Thanks again to all TU advocates who have helped so much on this important matter over the years!