What a year it has been! There have been challenges and triumphs. The pandemic lingers, yet people find solace on the water more than ever now. I spent a little time looking through the archive of the hundreds of stories the TROUT team of contributors produced this year, and I am proud and grateful. We set out to do many things—ring some alarm bells … make you laugh … put you in beautiful places … maybe even help your fishing skills a bit—and while the mission never ends, we were able to show the power of words and images.
For great storytelling about the people, places, projects and science that make our nation's rivers stronger for future generations, sign up for TU's newsletter. Fresh stories from the digital magazine delivered to your inbox every week.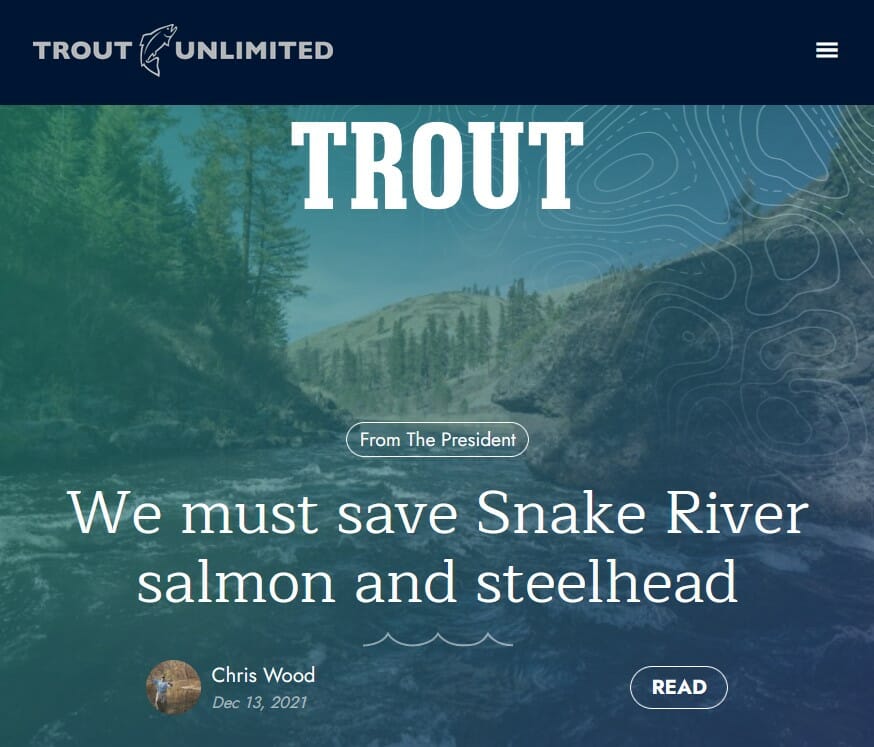 Trout Unlimited president and CEO Chris Wood got after Nissan when he decided he'd had enough of the images of trucks bashing through rivers. And that caused a ripple effect in our conservation and angling community that prompt Nissan (to its credit) to re-work its ads.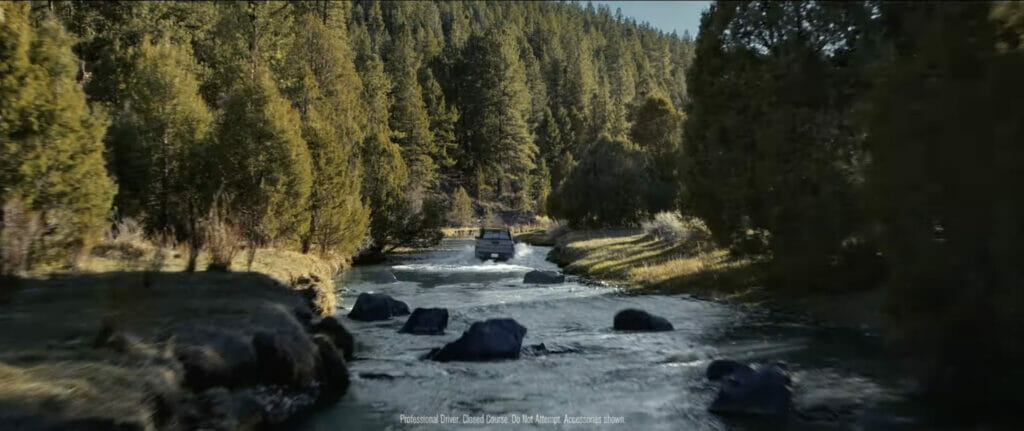 If 2020 was a year when so many people connected with lakes and rivers, 2021 was a year that caused us to take a harder look at how we share those resources responsibly. I wondered aloud, for example, if catch-and-release angling was all it is cracked up to be. It's important to face the reality that there are dozens of factors that dictate the survival of a fish that has been caught and released, and the number of fish a person catches on a given day may be as important as—or more important than—if they take a photograph of one out of the water.
Kara Armano, TU's Southwest communications director, wrote a number of moving vignettes this year, but my favorite was about how she sometimes likes to go "fish watching."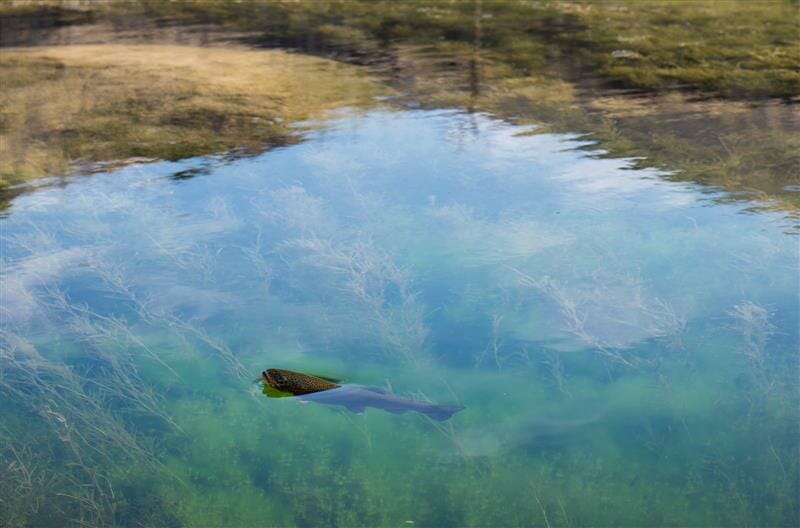 We celebrated big wins for wild places, like Bristol Bay, Alaska, as seen in this piece by Meghan Barker. And like Red Brook in Massachusetts, where TU helped turn back a development that would have doomed a salter brook trout stream restored over two decades to the tune of $4 million.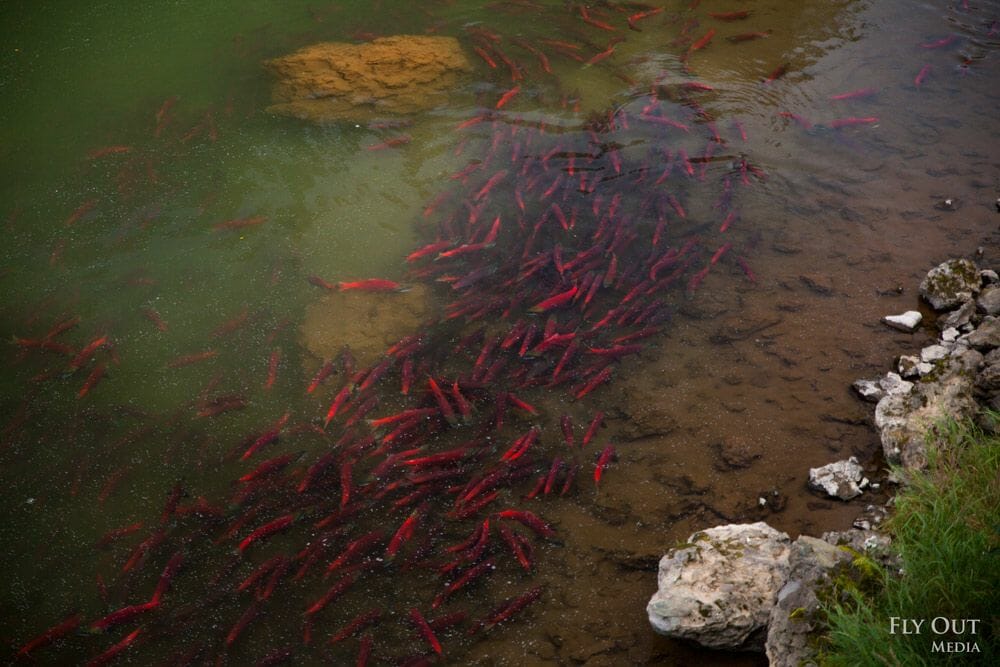 We dug into the hard work TU biologist Jason Barnes is doing in the field to restore populations of native Lahontan cutthroat trout. And we told of the heroic efforts of Maine TUers to save Atlantic salmon blocked by a dam on the Kennebec.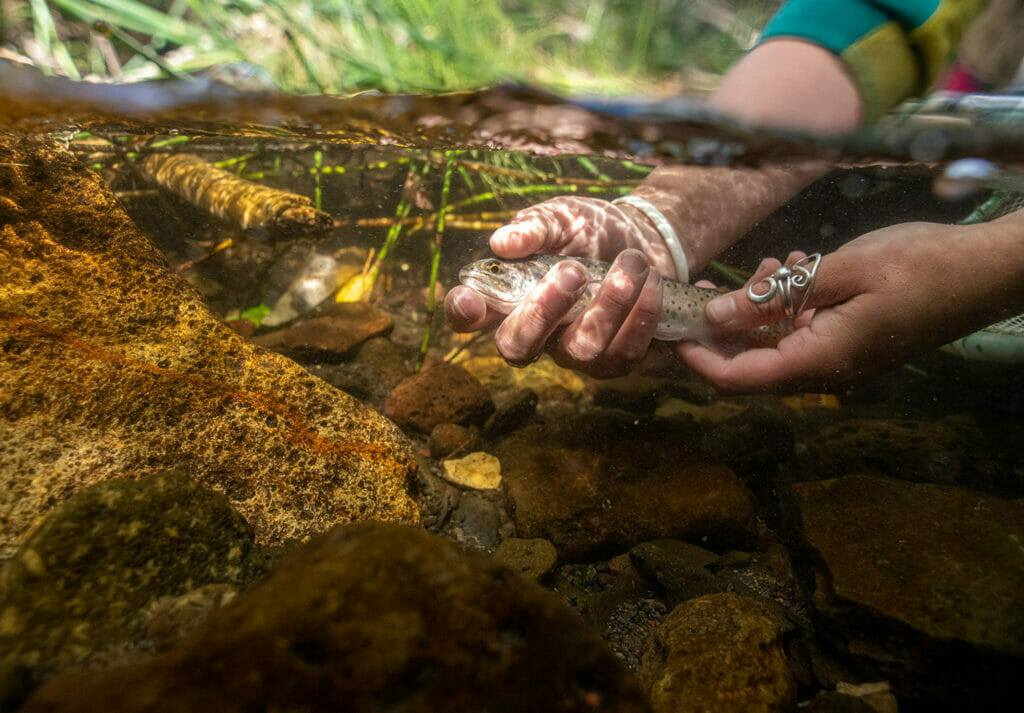 We noted the passing of fishing and conservation icon Leigh Perkins, who led The Orvis Company and is remembered for leading the effort to put a conservation conscience in the outdoor business world.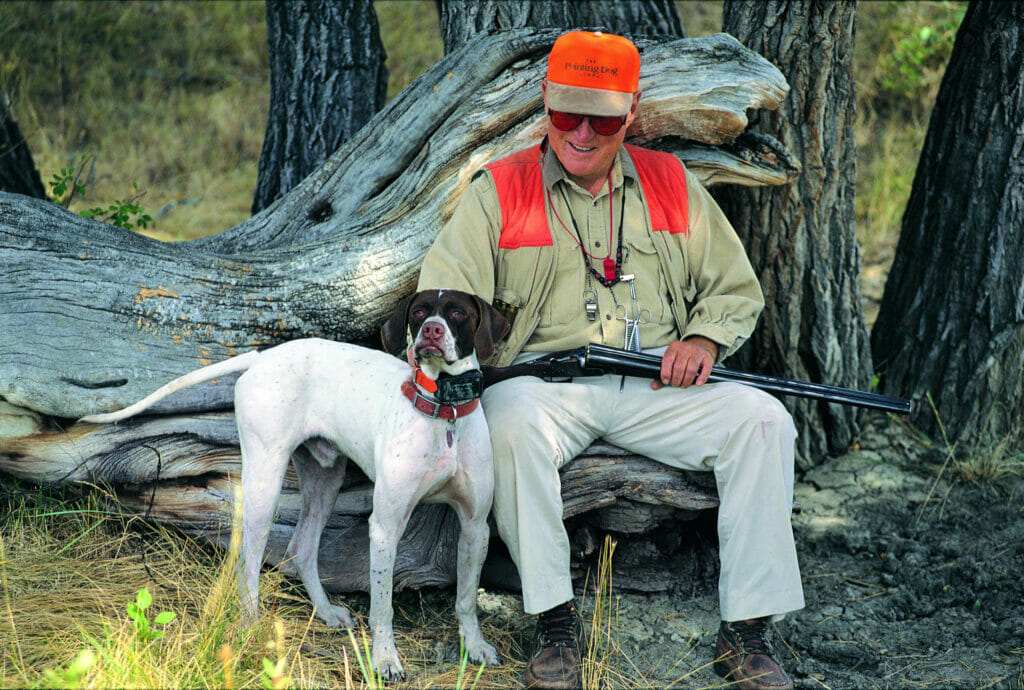 We took you on adventures, like Dan Ritz's quest to tackle the Western Native Trout Challenge, including an interesting stop at the Kern River, and Mark Taylor's entertaining tale of bushwhacking through the Tongass in Alaska. Toner Mitchell took us to California during a summer of drought and wildfire.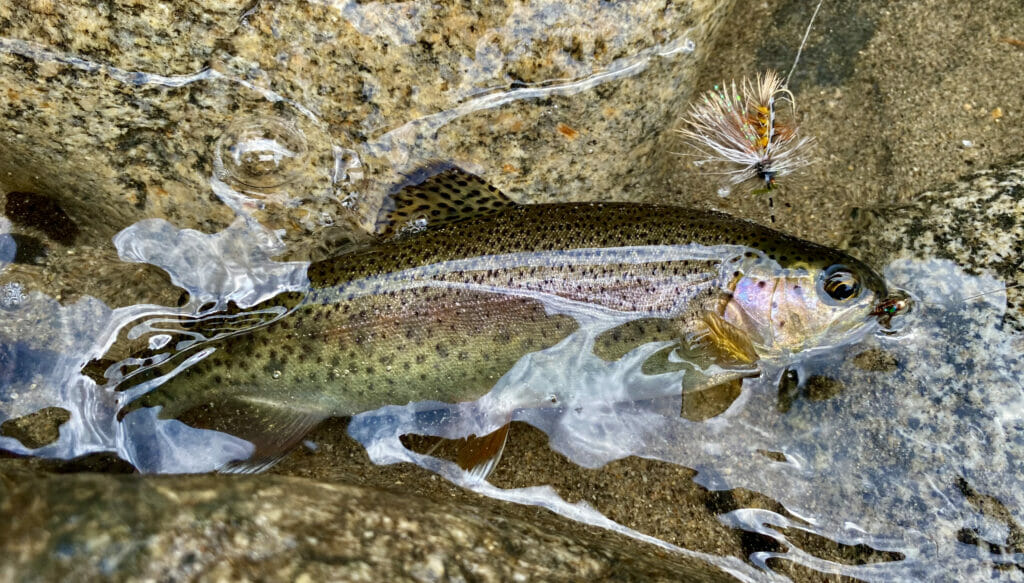 And we set the stage for tackling ambitious goals. Scientist John McMillan eloquently explained why hatcheries are not an effective answer for saving salmon and steelhead in the Snake River drainage. Tom Reed penned one of the most comprehensive and compelling stories we've ever run in TROUT print or digital, describing "The River That Was" and what we believe the Snake River can return to being. And Wood guaranteed that if we remove the lower Snake dams, the fish will come back.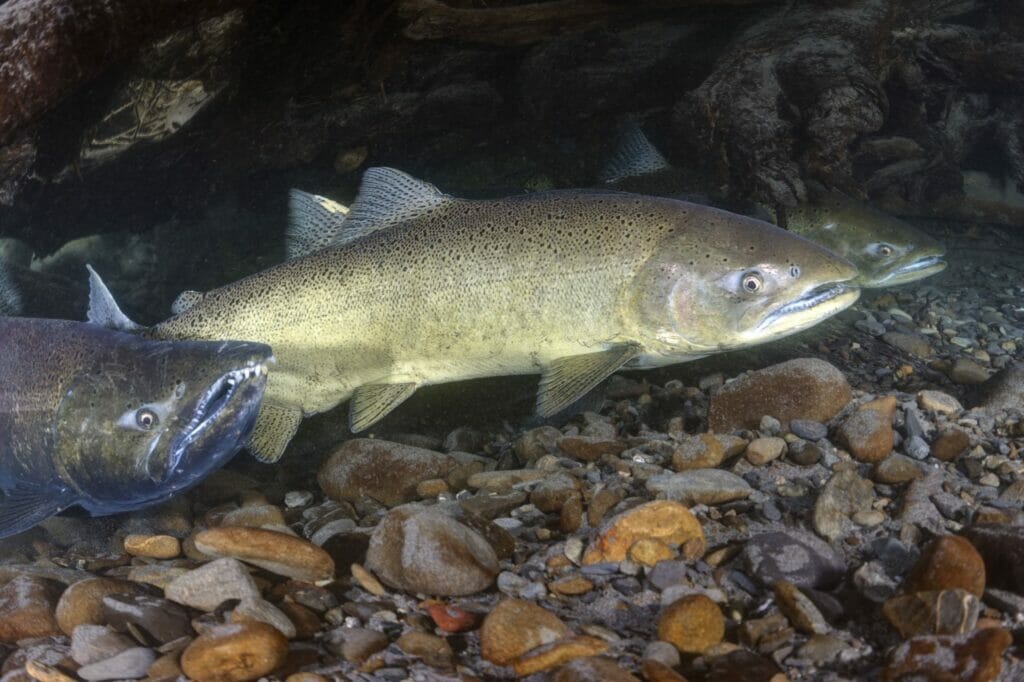 I could go on … instead, I hope you go on and browse around through the stories here.
Thanks to all who contributed, and thanks to you who read, watched and followed us. We're going to keep plugging and getting better next year, so stay tuned.